Kathy Paulus began her art passion in her early 50's after working in Special Education Programs and as an Infant Specialist. She considers herself a self-taught artist specializing in pastel work. She loves both domestic/wild animal portraits and still life subjects. She enjoys the challenge to capture the real beauty in animals, especially for horses and all wild cats. 
She is also a scratch artist and became a member of the International Society of Scratchboard Artist in 2018. Scratch art enables her to achieve fine detail in realism in her animal studies. She alternates working with pastels and scratch work.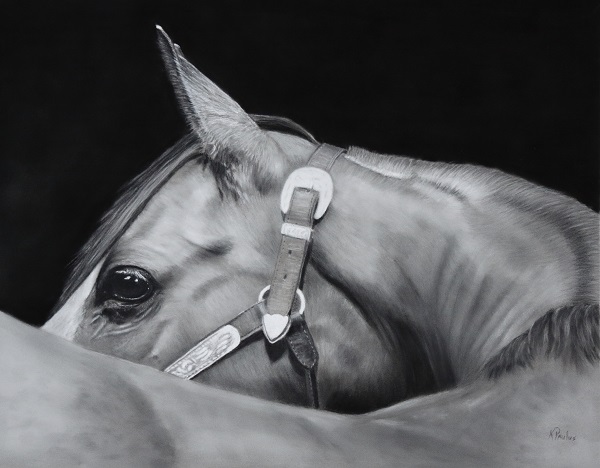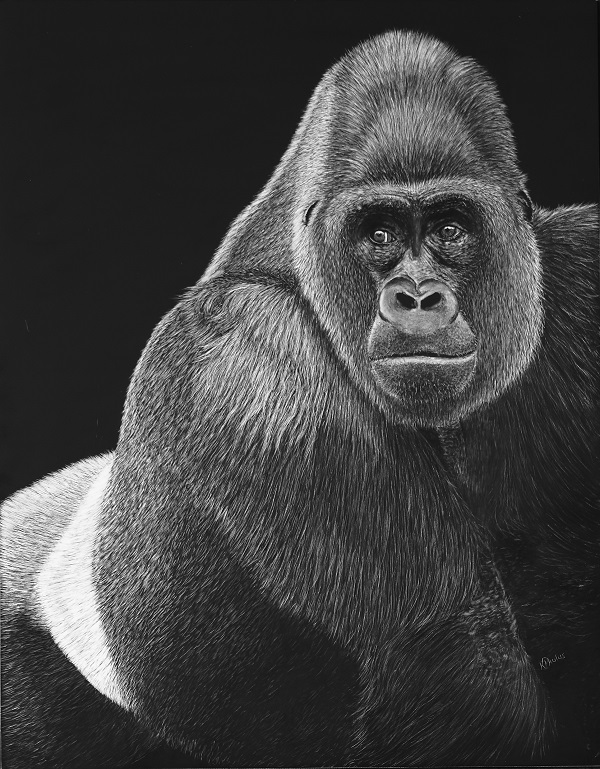 Although she resides in Moreno Valley, CA she's been a member of the Redlands Art Association for many years, displaying her art.
James Bowden Flintnapping arrowheads for display and jewelry.
I am James Bowden. I have been flintknapping for 37 years, passionately creating images of the past. At first I was largely self-taught. Later I studied with other knappers to advance my skills and knowledge. Early on, sizable stone was unavailable to me, which directly affected my style of flintknapping.
Today I work with a wide variety of materials to flake many different types of stone implements. The tools and methods I use closely follow traditional ones. My forte continues to be intricately flaked eccentrics, and small delicate gem points with long, drawn-out ears. This work fills a special niche in the world of modern flintknapping.
All of my pieces are permanently initialed and dated using a diamond-tipped scribe, making them collectible museum quality replicas and artwork. My knapped work is represented in the Modern Lithic Artists Journal, Volume 3, the Sept./Oct. issue of the Gold Prospectors Magazine, the #5/Summer 2018 issue of Knapper's Quarterly, the 2022 "Flintknapping, The Art Of The Ancients" Calendar, and in collections of over 30 museums and visitor centers across the United States.