21 Jun

10th Annual Community Photo Show

Announcing the RAA's 10th Annual Community Photoshow  July 30th through August 5,  Open to the community – no membership required.

It's that time again to choose your best photos and prepare for RAA's annual photoshow-in-a-show.  This is a week-long show at the RAA gallery, and is open to all members of RAA and to the community  as well.  It is a fun and exciting opportunity to see your work hanging in the gallery, experience some wonderful photography and share with friends and family.  There is no special theme, no age or size restriction.  We look forward to seeing your beautiful photographs and giving you bragging rights!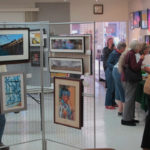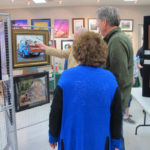 Take-in for the show will be on Saturday, July 28, from 1 to 4 pm.  Entry forms are available at the gallery. You may enter 1 or 2 photos, $5 for one, $8 for 2.  Entries must be framed and under glass, unless printed on metal or canvas.  They must be wired for hanging, and should be identified on the back with name, title, and price if you wish to sell.  RAA will receive 20% commission on any sales.
The show will hang from July 30th through August 5, viewable from 11 am to 4:30 pm, Monday through   Saturday.  There will be a closing reception on Sunday, August 5th, from 2 to 4 pm.  Photographs  may be taken home at the end of the reception. Email questions to:  jsparhawk746@yahoo.com.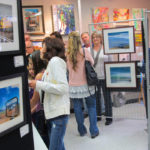 Judith Sparhawk