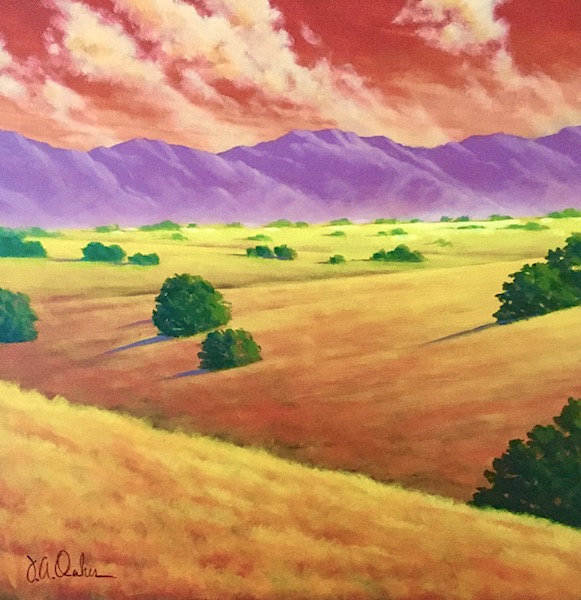 24 Nov

Oakes' Techniques Program
'Universal Painting Techniques'  presented by Joe A Oakes
Tuesday, November 28th, 2017 @ 7:00pm

Tuesday Evening Programs are Free and open to all.
Joe A. Oakes was born in Chicago and moved to Southern California in 1992. He received his BFA from California State University Fullerton in 1997. He worked for several years as a graphic designer before launching his career as a full time artist. Shortly thereafter he began teaching classes.
He now teaches classes and workshops throughout Southern California where he also exhibits his work! He continues to receive awards and recognition for his work and hopes that his artwork and teaching will inspire others to create. Joe says:

"Each painting is an emotional response to color… real or imagined but always felt."

"All of us, in varying degrees, have become blind to the colors of our world. The mind dictates the color of things without true observation. Giving those colors back to each of us through painting is my goal.

 
Taking the time to see the least obvious colors in everything is the start. Then I make those colors bigger, bolder and brighter so they become the star. That is the spark needed to awaken our desire to know color better and enjoy it in our everyday lives."
The demonstration will detail the artists approach to a landscape painting by discussing composition, perspective, color and value. Joe will also talk about the techniques he uses to create a feeling of blended colors and depth.