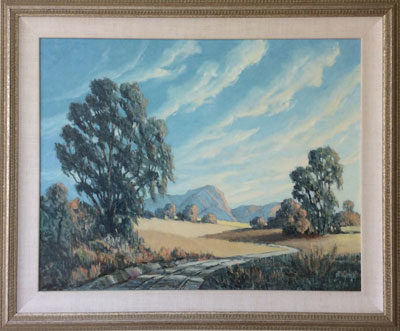 The Redlands Art Association has a long history and tradition of artists working together to bring visual arts to the community. In 1964, Ben Rabe and a group of like-minded artists thought it would be a good idea to form the RAA and find a place to sell their art throughout the year. They came up with the idea of holding shows for local artists and had a tiny space in the Fox Theater where they could only hang 12 paintings at a time.
Rabe, an architect, and painter, was the 1st President of Redlands Art Association. Courtesy of Smiley Library, Heritage Center, we are fortunate to have an Oral History recorded by fellow member, Anne Besseme, many years ago. In it, Rabe talks about his life and work in Redlands, including 17 minutes where he talks about the founding of the Redlands Art Association.
Redlands history buffs will be interested to know that Rabe designed the old Daily Facts building now on its way to becoming the new Redlands Museum.
For more information:
Thanks to Will Bundy for his help in recording the audio tape and his transcription of the interview.