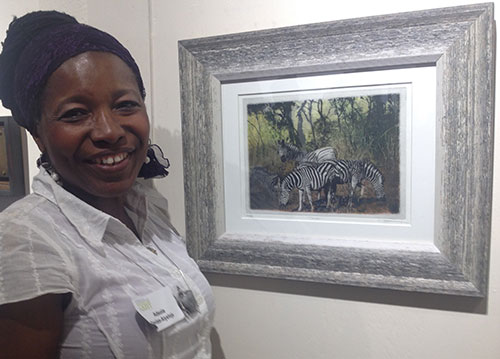 13 Nov

AdeolaDavies-Aiyeloja 12/5-1/2
Show: December 5th – Jan 2nd
Reception: December 13th, from 2 – 4p.m.
Adeola Davies-Aiyeloja "ADA" is an award winning multi-media artist who began her painting at an early age. She is mostly self-taught and credited her consistency and endurance in her ability to create joy, love, and positive outlook in her artwork. "When you take a look at my art you instantly feel the joy and happiness the colors convey. Whether you are looking at her enamels jewelry, hand colored photo etchings, mixed media paintings the colors are bound to strike you. Working in multiple mediums has allowed Adeola to stretch her creativity and blend the mediums earning her numerous awards. Her work is in both private and public collections. Adeola's work has been used in many T.V and movie productions. Most recently was Grey's Anatomy and Blackish TV shows.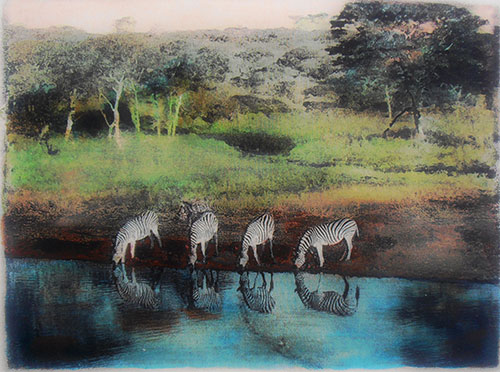 Adeola's recent visit to South Africa has led to creation of new body of photo etchings. She combines layers of imagery to create her compositions for the photo etchings. These will be on display at the gallery along with her vibrant enamel wearable art.
I invite you stop by the gallery from December 5th thru January 2nd to see my photo etchings and enamels. Artist reception will be held December 13th, from 2-4p.m.