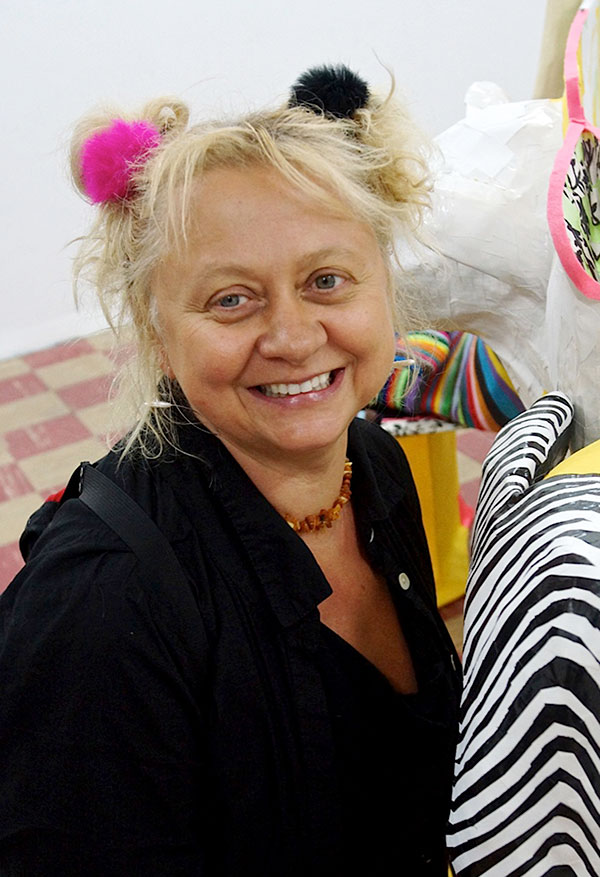 08 Mar

April Workshop: The Creative Spark w/Unorthodox Materials
with Snezana Saraswati Petrovic
Saturday, April 4, from 9:30 AM – 3:30 PM (w/a lunch break)
Installation artist Snezana Saraswati Petrovic, will demonstrate a wide variety of ways to use unorthodox sculpture materials.  Newspapers and old books are starting points for a creation of newspaper yarn to 3D designs, small scale sculpture, assemblages and installations.  Come learn, create and be inspired by this amazing lady!
NOTE:  ArtweekLA, reviewer Betty Ann Brown, claimed Petrovic's newspaper yarn sculpture to be the most interesting in an immense group show at Pico House in LA, during March of 2014.  She said her sculptures, lit from the front, casting complex shadows on the wall, were elegant and wonderfully straddled sculpture, textile and poetry.
Workshop Fee:  $70 members / $75 non-members   –  Supply list available at sign up.
Sign up by calling or visiting the RAA Gallery, 215 E. State Street, Redlands (909) 792-8435
Submitted by Lori Powell