06 May

Art-in-the-Park May 23 & 24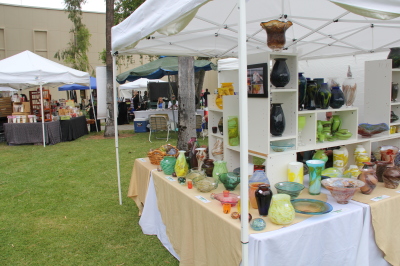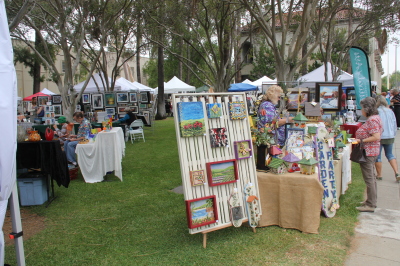 SMILEY PARK WILL BECOME A GALLERY FOR RAA'S  ARTISTS AT ART-IN-THE-PARK
Redlands Art Association's artists and craftsmen will exhibit and sell their work at this annual outdoor event.  A variety of art will be featured – oils, acrylics, sculptures, watercolors, photography, weavings, hand dyed silks, etchings, glassware, ceramics, jewelry, wood crafts, ETC.
Open Memorial Day weekend, May 23 & 24 from 10 am to 5 pm daily at Smiley Park, adjacent to the Police Annex (old City Hall), on the corner of Vine and Orange Streets, downtown, Redlands.
Check out the line-up of musicians who will be entertaining us at Art-in-the-Park and/or Redlands Festival of Arts:  Matt Coleman,  Circle Band,  Rullian,  Darcie Rickert,  Jennifer Sparks,  Wendy Hunt,  Dan Klooster,  Third Stream Crossing,  Ana Gonzalez,  Strange Indeed,  Prairie Sunset,  Chad Nelson,  Stephanie Diane Moore,  Shepdogs,  and the Claytones.
Also in progress will be Redlands Festival of Arts behind Smiley Library, across the street from Art-in-the-Park. … Fine arts, music, theatrical events, Kid's Zone, food trucks…   A wonderful day of Art!
The Redlands Art Association is a non-profit 501(c)3 organization. The Sales Gallery and Art Center at 215 E State St, downtown, Redlands displays member's artwork year round, as well as offering youth & adult art classes.  Open to the public Monday through Saturday, 10am to 5pm.  However, the Gallery will be closed the weekend of Art-in-the-Park.