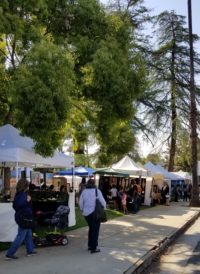 20 Apr

ART-IN-THE-PARK Thank you… all!

Memorial Day weekend! We couldn't have asked for better weather. The attitude in the park was busy, noisy, and everyone so happy to be active again. As one of Redlands Art Association's major fundraisers, the organizers were pleased with the results of the weekend.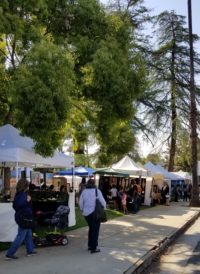 Thank you to the Redlands Art Association and Redlands Festival artists who displayed and sold their art.
Thank you to the Margaret Clark Art Education Enrichment Fund committee (MCAEEF) for the Youth Art Expo celebrating our community's youth art.
Thank you especially to the Redlands Festival of Arts organizers who provided the crowd with entertainment, music, food and beer/wine.
Thank you to their sponsors – Century 21 / Lois Lauer Realty – Shirley Harry & Lynn Whitmer, City of Redlands Cultural Arts Commission, Citrograph Printers, Stout Payne Waner Financial, Gerrards Market, Arts Connection, Evans & Co., Rotary Club of Redlands, Hatfield Buick, Beaver Medical Group, Church West Insurance Services, Maupin Financial Advisors, Ritual Brewing Co., Nancy O'Connor, John & Cheryl Evans, Redlands Community News.