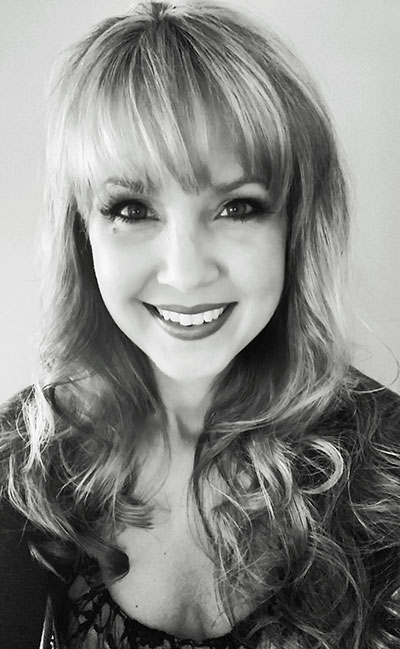 20 Jul

Aubrey Sanchez 8/7 – 27
Opening Reception Sunday August 14, 2:30-4:30 at the gallery
Aubrey Sanchez will be the featured artist at Redlands Art Association Gallery August 7-27.  Her Exhibit titled, "A Grateful HeART" will also include a reception on Sunday August 14, 2:30-4:30 at the gallery, 215 E. State St. in downtown Redlands. A portion from every sale from this exhibit will be donated to the American Heart Association.
As a self-taught artist, she enjoys experimenting with different mediums and new techniques, however, her favorite is mixed media due to the freedom it allows to combine multiple processes to create one unique piece.  Many of her works incorporate words, poetry, quotes or scripture directly into the design, which convey additional insight into the meaning behind them. Her collection includes a wide array of subject matter and styles and available for viewing and purchase will be originals, prints, jewelry and gift sets.
Aubrey was raised in Redlands and has resided in Yucaipa for 12 years, where currently her work is on display at City hall.  She is a busy wife and mom and has worked at Redlands Print & Design for almost 17 years.  Her passion for art has always been a part of her life, even as a small child watching her grandmother paint and attending some of the same Redlands Art Association shows that she herself participates in now.  It is only within the past 5 years, however, that her dream of sharing her art with the community has become a reality.  She shows and sells her work at local festivals and galleries as a member of Redlands Art Association, Yucaipa Vision Quest and San Bernardino Art Association.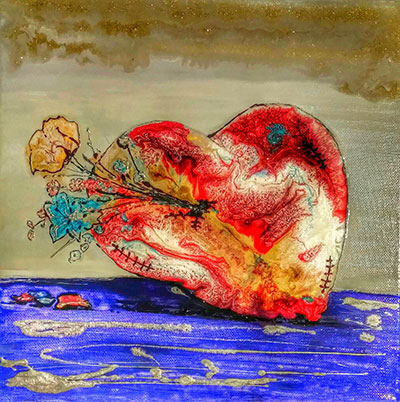 On July 1st, she underwent her 3rd heart procedure, this time at UCLA Medical Center, to correct an electrical pathway condition she's had since adolescence.  It was a huge success. This realization that she now has the ability to live a life free from the physical limitations and underlying fear that the condition presents, is the inspiration behind the show's title "A Grateful HeART."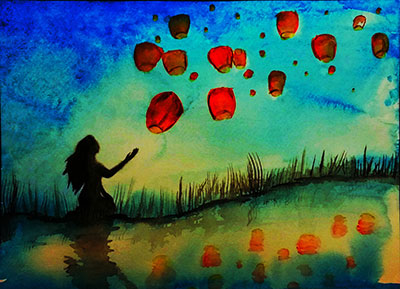 "An overwhelming feeling of gratitude for the blessings in my life…my family, friends, health, and ability to reach people through my art, led me to the desire to pay it forward and donate a portion of every sale from this show to the American Heart Association. We know that Jesus is the healer, and  I truly believe that no matter who we are, we are all capable of making a difference.  You discover what God has blessed you with and use it…use it in a positive way.  Use it to lift someone else up, no matter how insignificant you think it may be…do it anyway."
To view her art visit:  www.artbyaubreysanchez.com