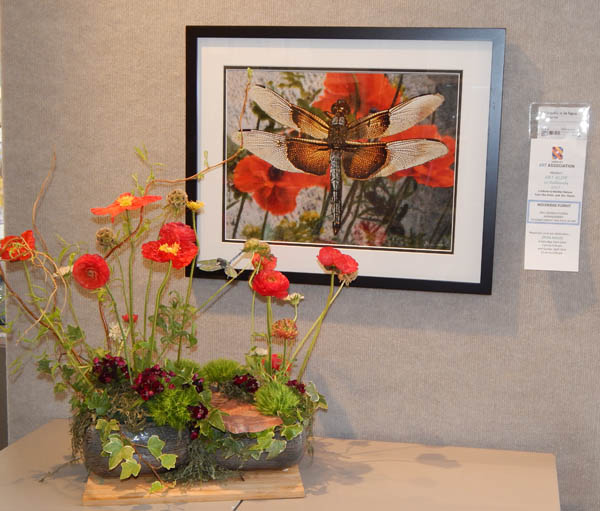 06 Jun

Art Alive! in Redlands
Beautiful flowers for our ART ALIVE! in REDLANDS
Our artists do great work portraying the beauty of Mother Nature's flowers,   but it takes the real thing to show how well they did. We were elated with the florists who participated.  Many Thanks to the creative spirits of our local florists! 
Redlands Art Association's Gallery and Art Center welcomed the floral art in their ART ALIVE in Redlands! exhibit during the month of April. Florists were invited to choose a piece of art from the exhibit and create their art to coordinate or contrast the piece for display at RAA's Open House, April 22 & 23.
ART ALIVE in Redlands! is in conjunction with the Redlands Horticultural and Improvement Society's Garden Tour that weekend where RAA is one of their garden stops.   It is so rewarding to hear our visitors ooh and ahh over the art & the flowers.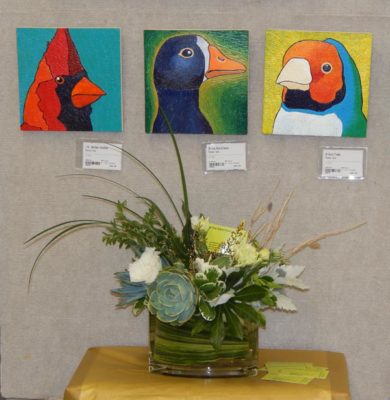 Above the Stem Floral Studio created an arrangement of succulents to compliment Michael Camo's bird paintings;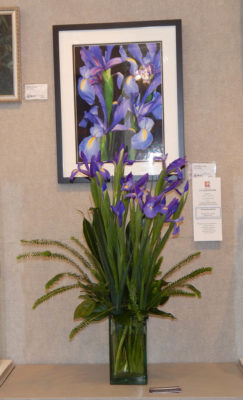 The Black Orchid Designs chose two pieces making a vase full of alluring blue iris to augment Judith Sparhawk's  "iris" photo and a stunning  stand of scarlet roses that blended with Joyce Hatzidakis' "Rose" painting.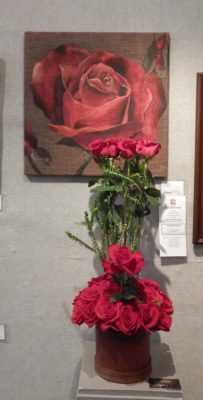 Bird Abode by Joanna Ohnemus matched her painting, "Garden Guests" by making a wooden vase with plantable succulents;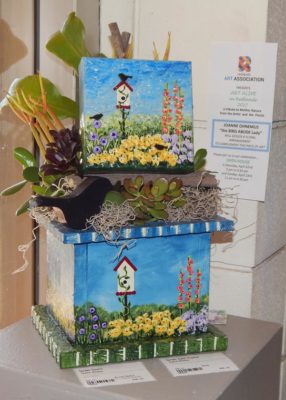 Sandy Davies designed a creekside rock garden to extend Sheila LeBlanc's painting," Mammoth Springs".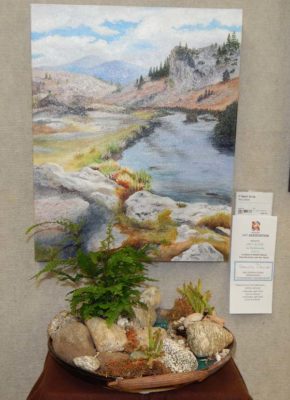 Hockridge Florist really got into the spirit by choosing four paintings.
Using special treatments they produced an arrangement of pink roses, tinged with blue to match Morgan McCloskey's   "Kaleidoscope Rose"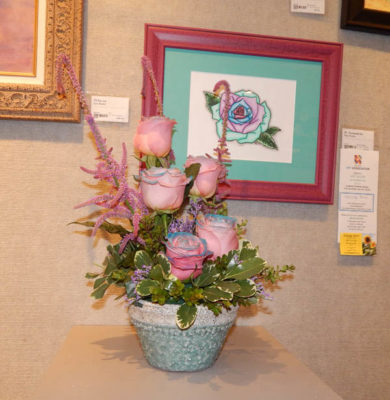 and then fit carnation blooms into a tight square frame and painted them to match the abstract painting," Earth Flow", by Barbara Gould.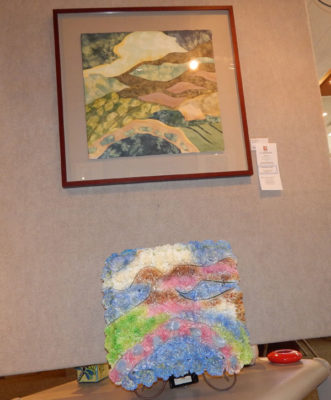 Their spray of spring flowers brought out the gold in Cherie Burris' "Pair of Daffodils"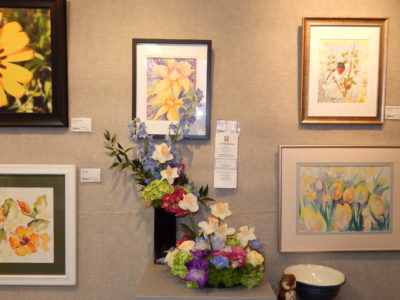 and the fragile red poppies stood  up to Judith Sparhawk's "Dragonfly" photo.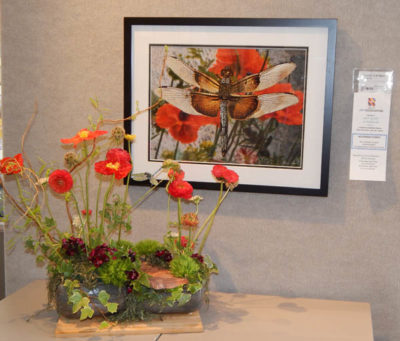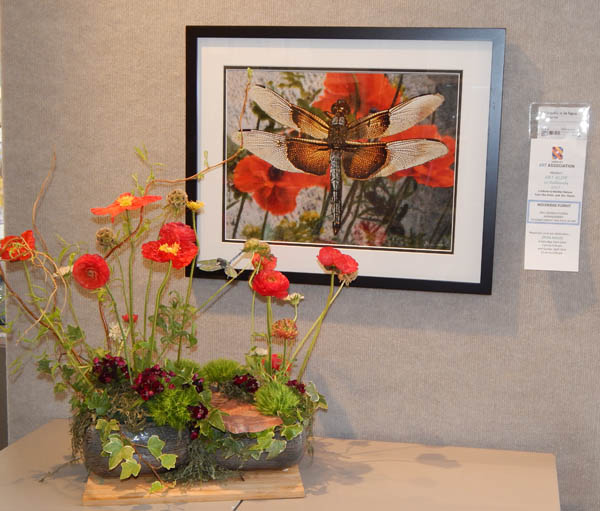 Thank you again goes out to our florists.