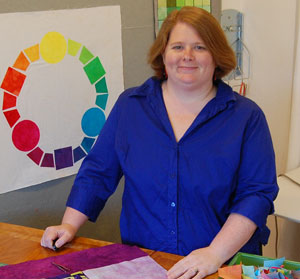 08 Nov

Candy Glendening: Dec. 4 – 26
Reception Sunday, December 12, 1-3 pm
Inspired by the color and patterns she sees around her, Candy Glendening is a textile artist who works exclusively with fabrics she dyes herself. Her goal is to fill life with colors & patterns that makes people happy.
Always drawn to doing things herself, Candy began quilting when she was in high school – specifically to make a quilt to replace her old fashioned candlewick bedspread so she would have something colorful to put on her bed when she went away to college. She attended the Oberlin College and Conservatory of Music and earned a B.A. in biology and a B. Mus. in flute performance. After graduating, she focused on the "scientific half" of her brain during the day as a researcher, but continued to make quilts as a hobby.  A Master's in Biology allowed her to begin teaching science at a college level, something she still does today at the University of Redlands.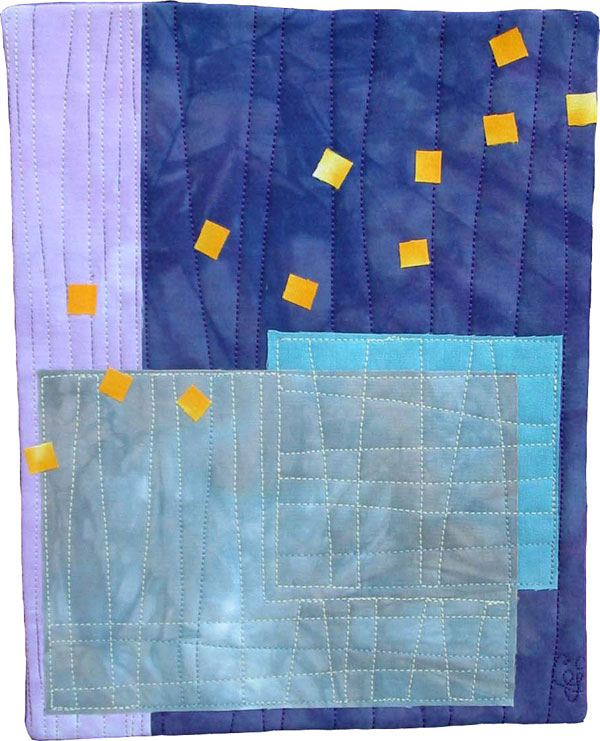 14 years ago, an article in a quilting magazine about dyeing fabric began an obsession for her that lasts until this day: being able to dye fabric a specific color and texture. For many years she perfected her fabric dyeing techniques, which is a perfect combination of her scientific abilities and her artistic sensibilities. She first used her hand-dyed fabric in reinterpretations of traditional quilt patterns. But at some point, she wanted her quilts to be all hers, from beginning to end. This need to make quilts solely from her head puzzled her quilting guild friends in Ohio (where she lived at the time), because so much of a traditional quilt is based upon following a pattern. Her discovery of artist blogs 5 years ago gave her some insight into how an artist thinks, and gave her the courage to stop looking for the "right way" to become an artist and just start making!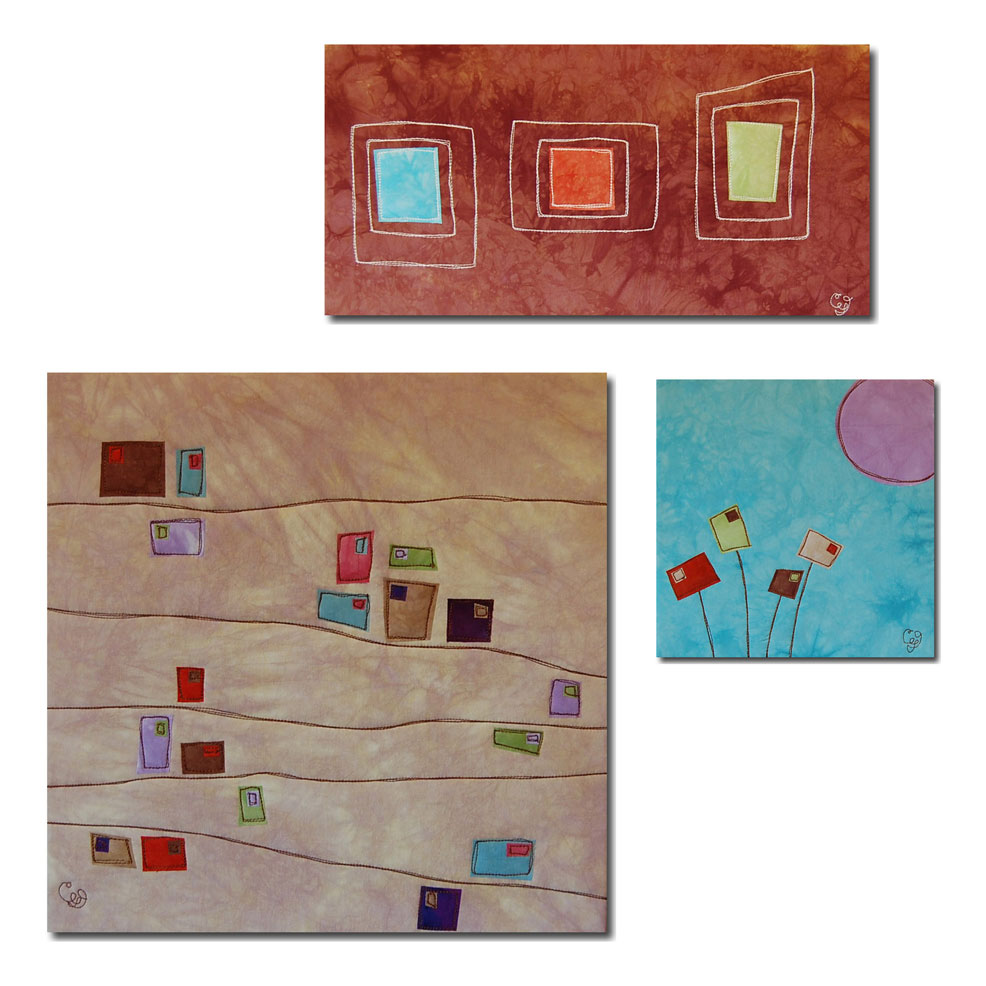 Candy and her family moved to Redlands in the summer of 2004, her husband Andrew is the Dean of the School of Music at the University of Redlands. With some encouragement from other Mom's she met at Smiley Elementary school she  began selling her art quilts at Red Dirt Art Festival in the Spring of 2007, and with a relatively successful first show she now participates in several local art festivals each year. She also expanded her art to include what she calls "Everyday Art": bags to carry, silk scarves to wear, a journal for doodles or scribbles: these are all opportunities to create an item that brings joy to the senses of sight and touch.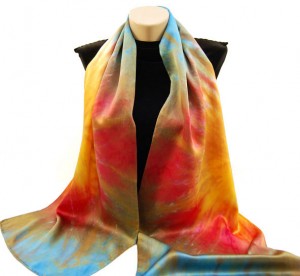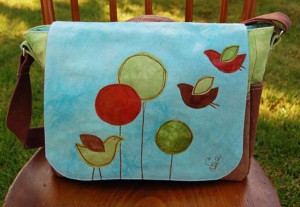 She joined the Redlands Art Association in 2008, and in the Spring of 2009 began editing the RAA newsletter. Her love of technology has spurred her to expand the newsletter to the internet, and later revamp the RAA website to mesh with the newsletter and provide more dynamic content for RAA's members.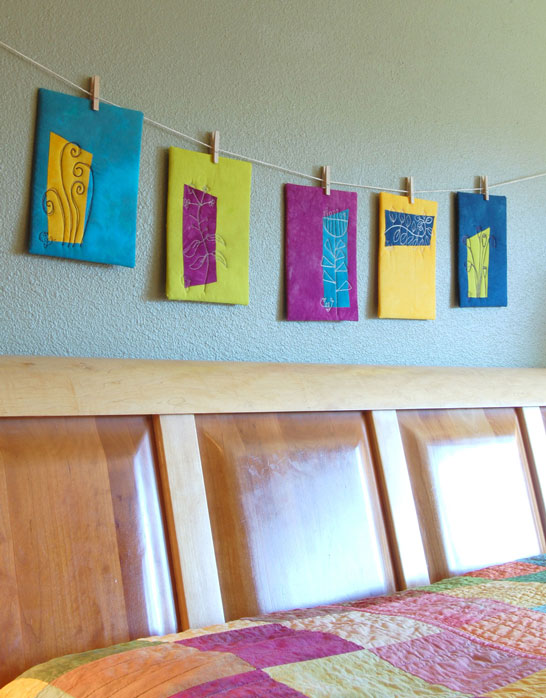 She has been published twice in "Quilting Arts Magazine" this year, and also has a 5 page feature in the Spring issue of "Cloth Paper Scissors Studios".  These publishing opportunities led to her filming 2 episodes of the PBS show "Quilting Arts TV" this summer in Cleveland which will be aired starting early in 2011. To view more of her work, or gain insight into her process and inspiration, please visit her website: CandiedFabrics.com