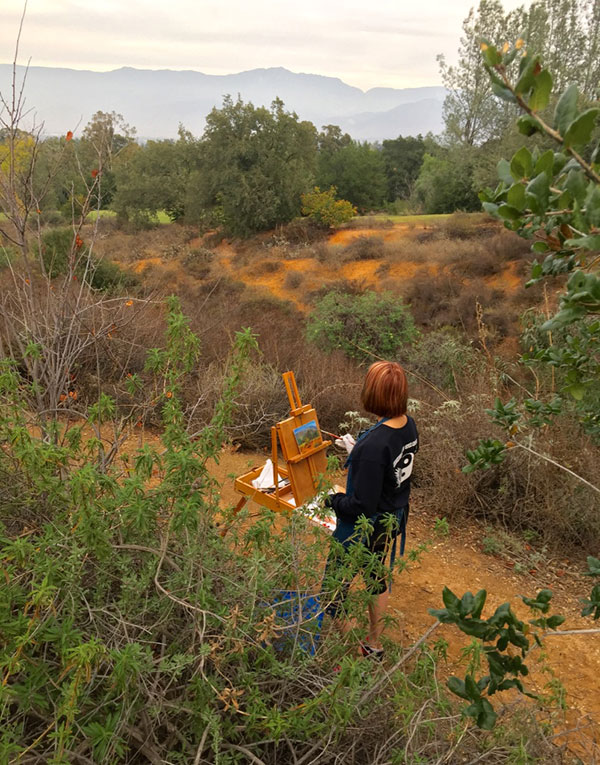 05 Apr

Celebrate Caroline Park 4/7-27
Reception April 7, 5 to 7 pm
The Redlands Art Association and The Friends of Caroline Park have teamed up to host a plein air art competition, "Celebrate Caroline Park", on Saturday, April 7th. Beginning at 8 am, up to 25 artists will set up at Caroline Park to create spontaneous works inspired by the beauty of Redlands' only native plant park.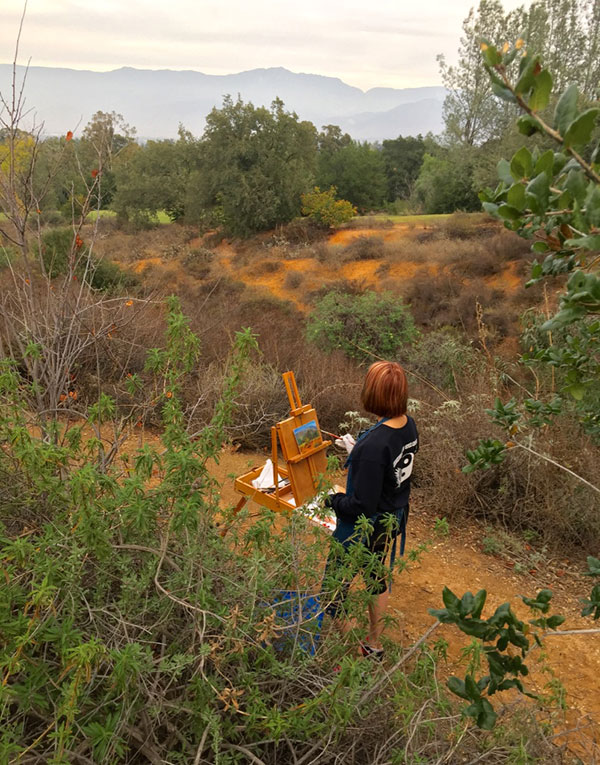 A public reception from 5-7 pm at the Redlands Art Association the same day will feature a painting from each participant as the Featured Artists Show, which will run through April 27. Prizes will be awarded by juror Elin Thomas.
RAA member Linda Richards, also a board member with Caroline Park, said the board wanted to introduce more people to the park located along the city's scenic Sunset Drive. "Since many talented artists live the area, a plein air contest during the spring flowering season would showcase both the park and its local artists," says Richards, adding that RAA's co-sponsorship and display of the art makes a very special event.
Anyone is welcome to participate — entry forms are available at RAA, with registration capped at 25 artists. For more information, please contact Linda at gillettrichards@gmail.com or 909-793-1990.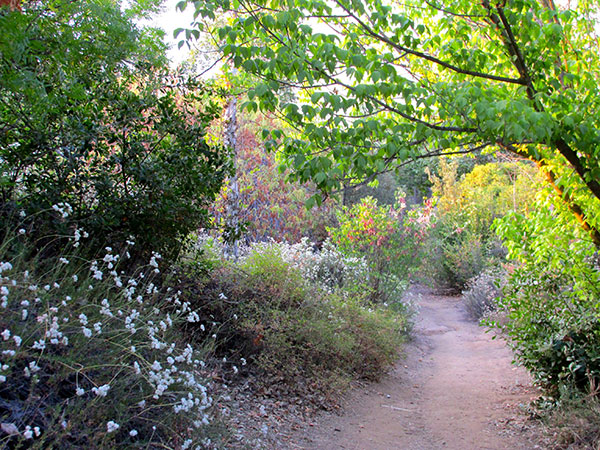 Caroline Park was dedicated in 1988 and was built 
by a group of volunteers and donors led by the late 
Dr. Harold Hill, a lifelong resident and amateur naturalist who was the Parks Commission Chairman at the time, and a Rotarian. The 14 acres of land was bestowed to the city in 1920 with the stipulation that it be left in its natural state. Today, the park is a beautiful example of land conservation and a demonstration of the natural grace and charm of native plants.
A guided walking tour will take place on 2 pm to the public to introduce the park and discuss the benefits of native plants and natural habitat. Abby Harned, Caroline Park board member, says the park is a haven for all types of life from raptors to deer and bobcats, as well as important beneficial insects including pollinators. "Wildlife relies on open space like Caroline Park, and humans need somewhere to connect with nature, a rarity in today's landscaped spaces."
It will be great to capture that beauty in fresh artwork.