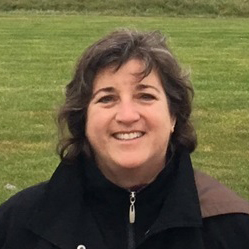 15 Dec

December 2018

When my sons were in nursery school, whenever they met someone, they'd tell me they'd met a "new friend" – not a new person, but always they met a new friend. Little did I know that when I walked into the Redlands Art Association (RAA) for the first time, that was what I'd be doing: meeting a new friend. Many friends, in fact. The Redlands Art Association is a place where enduring friendships are made. Support and encouragement are given and received; community is celebrated. And much is possible because of dedicated volunteers who organize classes, shows, programs and events that bring us all together.

Thanks to those volunteers and our talented staff, the gallery is overflowing with lovely artwork and handcrafted goods perfectly suited for gift giving. Please stop by the gallery to admire the tree and the art. And don't forget that gift cards, classes, memberships, ornaments, and original art make unexpected and welcome gifts. Plus, your support sustains artists and the arts community in ways that are profound and life-changing.

Profound and life-changing. . . well, RAA is that for me. I found a community of friends . . . very talented, creative friends. It is with tremendous regret I must tell you that just this week, our community lost one of those friends. Gail Brownfield passed suddenly of a heart attack.

For more than three decades, Gail was a strong leader who exemplified the values and Ideals of our community of artists and art lovers. Her heart was open to everyone and gave much of her time and considerable talents to RAA. She served as president of the operating committee, on the board of directors, and once her board term was up, continued on the personnel and finance committee. For years, several of us met at her house to bead and craft. She was dear to those who had the privilege of working with and loving her. She was the person who recruited me to the Art Association board (for how could one say no to Gail?). Our loss is beyond words.

There is much more to say about Gail so a longer bio will appear in next month's newsletter. We will hold a memorial service at the Gallery with details to be announced soon.

So, in memory of Gail this holiday season, please open your heart to those you love and let them know how much they are appreciated.