12 Nov

December Workshop Richard H. Freund
"Assemblage – Art from Found Objects – Twisted Toys"
Sunday, Dec 6 from 8:30 am to 4:30 pm
$65/member, $70/non-member
Richard is a Fine Art Assemblage Artist.
He first emerged as a serious artist in early 2001, making what he termed "Computer Parts Art", winning awards in art competitions and selling this limited form of Assemblage/collage art.
Richard is a self taught artist and even though he has received private training through numerous art workshops, he has never studied art in an academic setting. His artistic path has allowed him the freedom and independence to develop his own unique style of art.
In July 2007, after taking a three day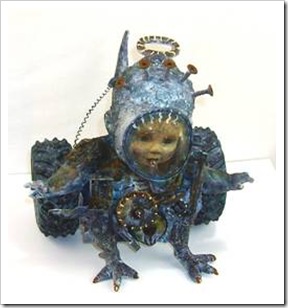 Assemblage workshop by Michael de Menge, Richard transitioned into a broader area of this medium, making use of the full spectrum of found objects. He has continued to take assemblage workshops over the last couple years and has further evolved his own distinctive approach to using found objects in creating art.
Richard has received multiple awards in Southern California art shows, including, but not limited to the following: In 2008: Honorable Mention in the Member's Exhibit at the Riverside Art Museum; Best Of Show at the 27th Annual Open Show by the Pomona Valley Art Association; The Riverside Art Museum purchased one of his pieces for their Permanent Collection.
In 2009, Richard was juried into the Artist Council Exhibit at the Palm Springs Art Museum, with that piece purchased at the auction; Received both First and Second place in Other Media at the Pomona Valley Art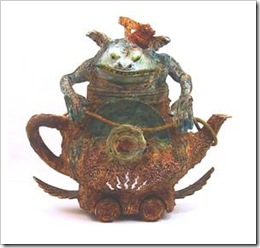 Association 28th Annual Open Show; and had two pieces juried into the Learning & Product Expo:Art, in Pasadena, with one of the pieces receiving Honorable Mention.
Richard's " Assemblage – Twisted Toys" WORKSHOP will focus on the basic techniques of his art form as applied to the workshop topic, and participants will make a small piece of Assemblage art representing their own unique version of a 'Twisted Toy'.
This form of art can be very 'Tool Intensive' and all necessary tools will be made available by Mr. Freund for the class to use. A detailed Materials List will be available at the time of registration. Limited to 12 participants. Sign up at RAA for this outstanding event.
Email: UnearthedArt@GMail.com
Website: www.Unearthed.ws