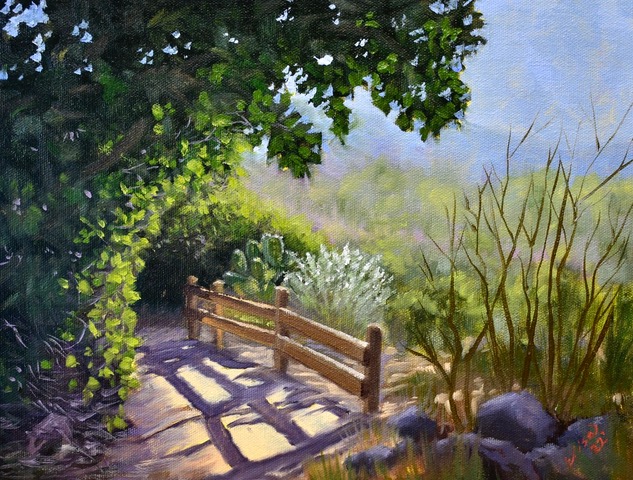 24 Aug

Elisa Arancibia 8/6 – 8/27/22
Elisa has been a resident of California since 2001 loving the beauty of the California landscapes and seascapes since she moved from her home country of Peru. In 2013, Elisa embarked on a mission to accomplish her dream of being a better oil painter. Honing her skills as a Plein Air Painter she joined PAAR (Plein Air Artists of Riverside) a group from the Riverside Art Museum. On 2018 Elisa founded a Plein Air painting group named: Inland Empire Plein Air Painters Society (IEPAPAS). The group has more than 100 members and they schedule paint outs around the Inland Empire on a weekly basics.  
In 2020, one of her paintings was selected to be the theme of the City of Ontario 2020 Christmas Card. Her paintings have won numerous awards and she has developed a loyal following.
In November 2020 Elisa achieve her dream of opening her own Gallery. The "EA Art Studio & Gallery" that is located in Ontario, CA.  
As Gerard de Marigny, said: "THE SOUL OF AN ARTIST CANNOT BE MUTED INDEFINITELY; IT MUST EITHER BE EXPRESSED OR IT WILL CONSUME THE HOST" Elisa has that feeling and, as a result, she never stops painting.