14 Jan

Exciting Volunteer Opportunity!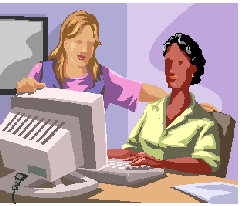 RAA has an immediate need for a Gallery Attendant Training Coordinator. This volunteer position is essential to the success of the Gallery. The responsibilities of the position include working with the Gallery Attendant Scheduler and a team of Trainers, to arrange training of RAA Members as Gallery Attendants. The Gallery Attendants Training Coordinator also serves on the RAA Operating Committee and keeps the Gallery Attendants Manual up to date with any changes to policy and procedure.
This position has been held by Kathy Stewart, who is going back to school and will not be able to continue. She has a done a great job, and is willing to train and transition the new person into the job. It is a wonderful opportunity to meet new members and assist them in learning how to work in the gallery. We all know how important this is. For more information, contact:
Kathy at 909-881-1162 or
Judith Sparhawk at 909-793-1876.