13 Mar

Featured Artist Hearrice Dixon: April 10 – May 1
Opening Reception: Sunday, April 11, 2010, from 4:30-6:30
Hearrice Dixon was born in Haughton, Louisiana.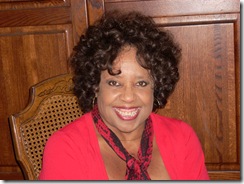 While still very young she and her family moved to Redlands, California where she attended Redlands High School. There she entered an art contest. With winning Honorable Mention, her unique ability was first recognized and she discovered her love of art.
Her interest in working with acrylics began when she enrolled in a class at the University of Redlands. The class used several mediums including acrylics. Hearrice's aspiration and interest in acrylics prompted her to continue seeking knowledge over the years, which has influenced the technique she uses today.
Before starting a painting, she finds that experimenting with acrylics, with no design in mind along with the use of unusual materials can add spontaneous interest and is a fun experience. For example, when working with acrylics she uses a sponge, to create the desired effect. Most of the subject matter she chooses is landscapes, floral and seascapes. The majority of her paintings are viewed as nonrepresentational.
She is currently a member of the Redlands Art Association and has displayed there, as well as participated in the "Art in the Park" exhibit in 2009.
Artist Statement
In my work, I strive to depict the tranquil and elegant side of nature whether it is a beautiful flower, seascape or landscape. The choice of nature themes appeals to the style in which I paint, emphasizing a lot of emotion and the use of subtle colors.
My technique varies in experience and emotion for me. In each of my paintings, I find it to be relaxing, exciting, occasionally frustrating, awe-inspiring and rewarding. The majority of my paintings have a calming effect that has been expressed by viewers. Upon completion of a painting, I have experienced the same feelings as the viewer. I find this to be amazing.
Being almost exclusively self-taught, I use my own instincts for reference. However, I plan to continue seeking additional knowledge by participating in offered workshops, and exhibits.