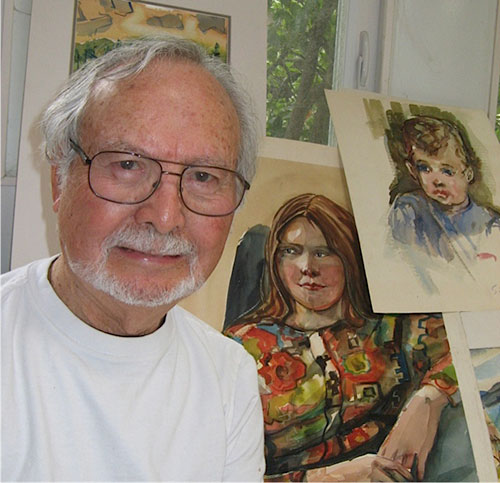 02 Feb

Program Feb 17: Ed Sotello
"My Way with Watercolor" with Ed Sotello
TUESDAY, FEBRUARY 17, @ 7:00 P.M.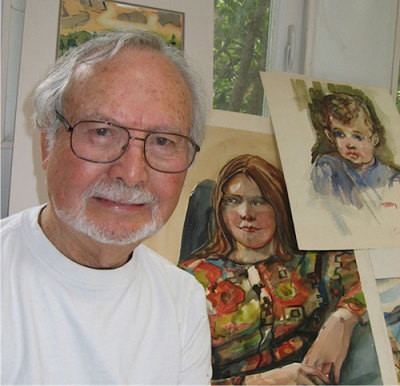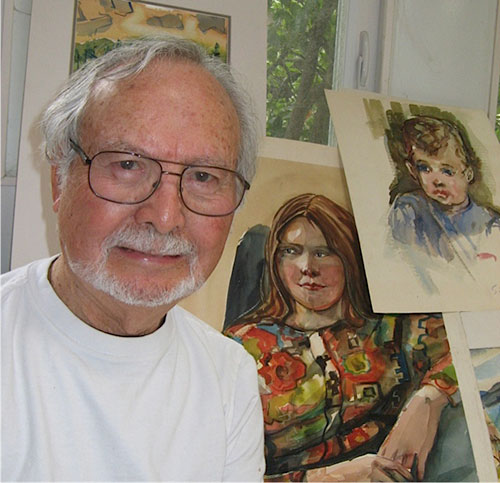 Award winning artist and popular teacher, Ed Sotello, will be the guest speaker at the Redlands Art Association Gallery on Tuesday, February 17th @ 7:00 p.m.  Sotello is a man who loves life, art and making art.  Truly he is an art "man of all seasons."  He is enthusiastic about creating in so many media, be it watercolor, oil, printmaking, clay or a tree log chiseled into a sculpture.  Playing the piano, singing and writing poetry are among other of his creative endeavors.
On Tuesday evening, Sotello will share information about himself, his feelings about art and his artwork, as well as demonstrate in one of his favorite mediums, watercolor.  He enjoys the spontaneity that watercolor offers and how he can achieve beautiful transparent areas that contrast with his opaque's, while conveying what he feels.  His paintings are representational, but painted with a loose approach that is personally expressive.  He paints lovely portraits from live models and wonderful landscapes on location.  He rejects the use of photographs that limit his painterly approach. During the program Sotello will relate "his way with watercolor," to a brief, art history presentation that will begin with the Altamira cave paintings.
Sotello has extensively studied art, starting in his hometown of Bakersfield, at CSUB;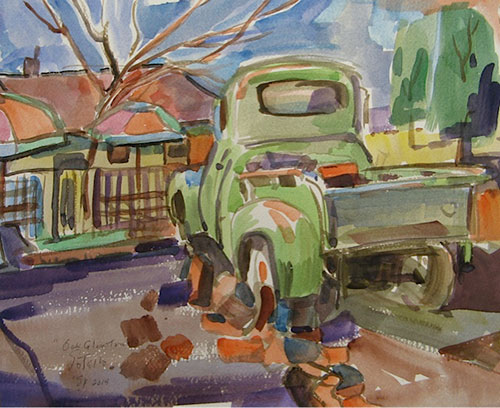 followed by Otis Art Institute, L.A.; Oakland's College of Arts and Crafts; University of Denver, CO (BFA); University of Redlands, CA (Teaching Credential); and Claremont Graduate University, CA (MA).  Also, hehas studied in Japan, Western Europe and Mexico.
Besides being a talented artist, Sotello has had a long career of teaching art. For 33 years, he taught at Yucaipa High School, has taught at UCR Extension, San Bernardino Valley College, Crafton Hills College and Patton State Hospital.  At the present he teaches adult watercolor classes for RAA, as well as occasional classes for youth.
Don't miss this opportunity to hear Ed Sotello.  He will                                                                                              be an inspiration to all who attend.
The Tuesday evening program is free to all.
SOTELLO WILL HOLD A WATERCOLOR WORKSHOP – PROBLEM SOLVING – ON SATURDAY, FEBRUARY 21, FROM 9 A.M. – 3 P.M.
In this workshop, under the guidance and influence of Ed Sotello, you might push out of your safe zone and into a looser, painterly style.  Sotello will demonstrate various watercolor techniques and problem solving.  Students will also experiment with incorporating collage into watercolor paintings; as well as the opportunity to explore doing a tape painting.  Developing a good composition will also be emphasized and each participant will take home completed compositions.  Beginning and advanced students will be able to expand their painting horizons with new experiences.
Workshop Fee: $70 members / $75 non-members
Supply list will be available at sign up