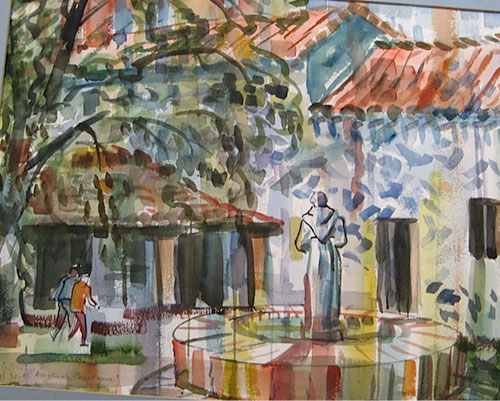 13 Jan

February Workshop:  Watercolor Problem Solving by Ed Sotello
Saturday, February 21, from 9 a.m. – 3 p.m.
In this workshop, under the guidance and influence of Ed Sotello, you might push out of your safe zone and into a looser, painterly style.  Sotello will demonstrate various watercolor techniques and problem solving.  Students will also experiment with incorporating collage into watercolor paintings; as well as the opportunity to explore doing a tape painting.  Developing a good composition will also be emphasized and each participant will take home completed compositions.  Beginning and advanced students will be able to expand their painting horizons with new experiences.
Workshop Fee: $70 members / $75 non-members
Supply list will be available at sign up
Sign up by calling or visiting the RAA Gallery, 215 E. State Street, Redlands (909) 792-8435