Flowers explode at RAA Gallery show
Oohh.. Aahh!  Like fireworks, the beauty of the flower gets rave reviews from onlookers.  Redlands Art Association's Gallery and Art Center will burst with floral art in their
ART ALIVE in Redlands! is in conjunction with the Redlands Horticultural and Improvement Society's Garden Tour the weekend of April 16 & 17.  The Gallery will have special hours as a stop on the tour: Saturday, 11 am to 6 pm and Sunday, 11 am to 4:30 pm. ART ALIVE in Redlands! exhibit during the month of April. Florists are invited to choose a piece of art from the exhibit and create their art to coordinate or contrast the piece for display at RAA's Open House, April 16 & 17.   "What's more natural than flowers and art?", asks Sandy Davies, exhibit coordinator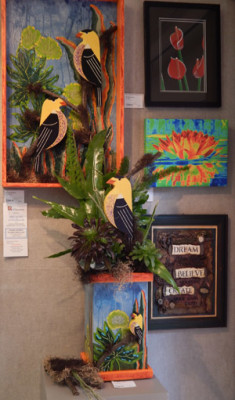 .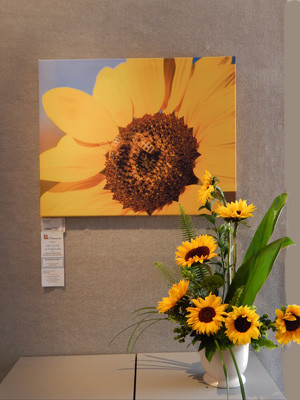 "The past floral creations have beautiful, stunning, and sometimes whimsical."  Come see what develops this year.
Also at the Gallery, meet Joanne Ohnemus, on Saturday, April 16 from 1-4 pm at her Featured Artist reception.
"Garden Party" is the theme of Joanne Ohnemus' Featured Artist show.  Ohnemus, also known as Bird Abode, has been a member of the Redlands Art Association for more than 25 years, showing her bird houses and garden related art.  Although her medium in the early years was watercolor, acrylic, oil photography, monoprint and collage, her art now uses wood, recycled materials and cast away objects.  Most of the art relates to nature and the great outdoors, but once in a while she'll take up some abstract fun design.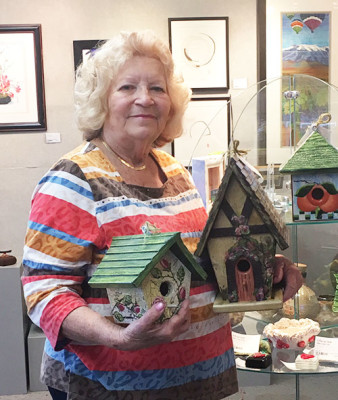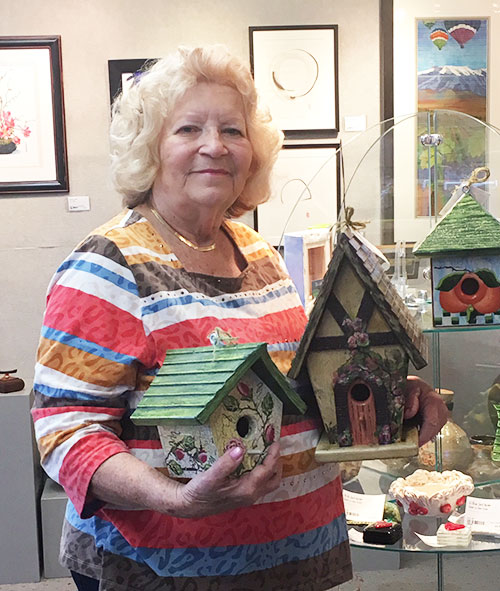 Visit the Gallery and Art Center at 215 E. State Street, downtown, Redlands.  For more information, call 909-792-8435.