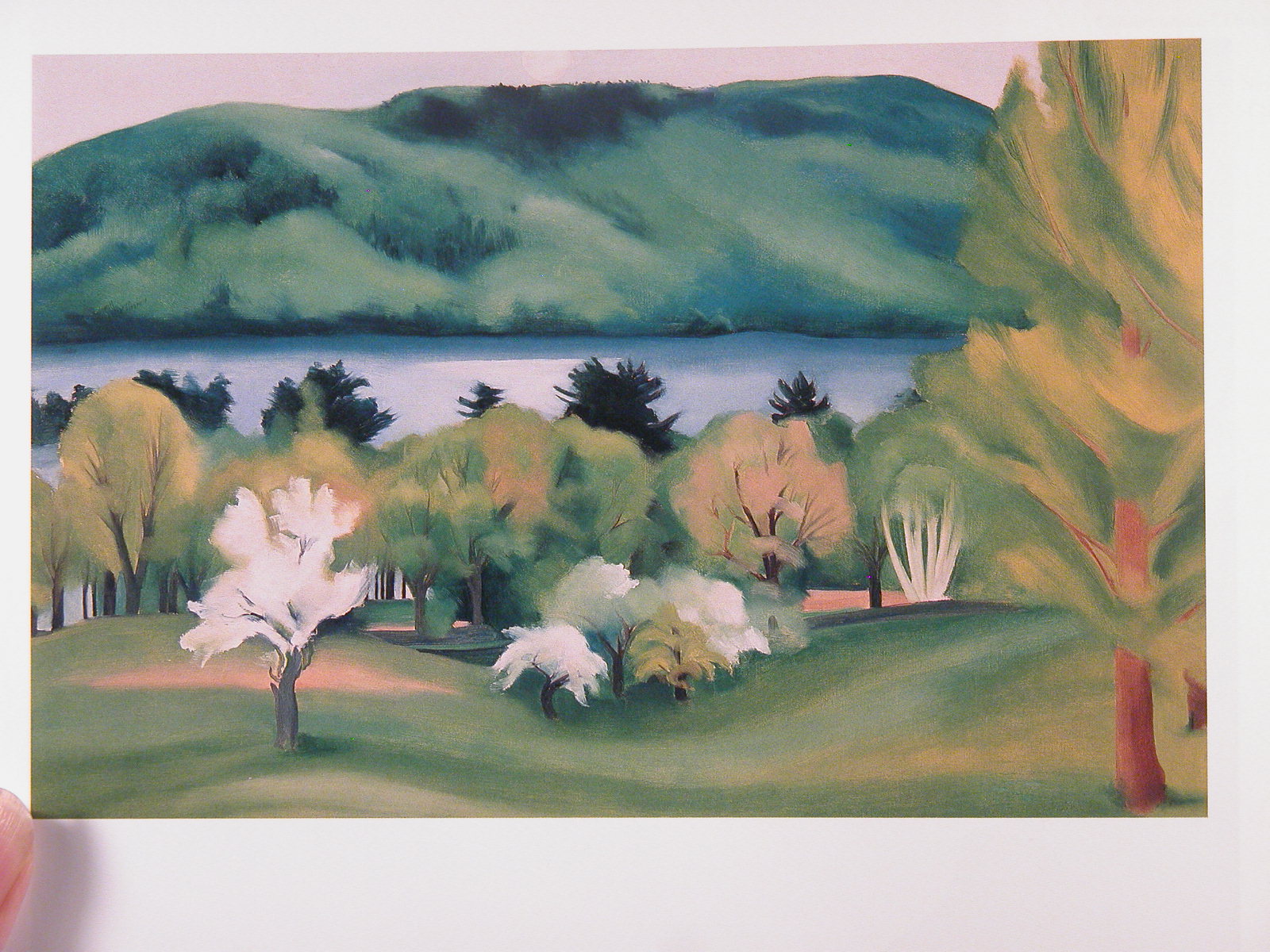 21 Sep

Georgia O'Keeffe Program
Georgia O'Keeffe's Early Years are the subject of Sept. 27 Program
The new Program Series at the Redlands Art Association Gallery starts with the lecture " Georgia Totto O'Keeffe: Early Works, 1901-1939", by art historian, Linda Zoeckler on Tuesday, September 27 at 7 pm. Zoeckler, retired, taught art history at Golden West College, Huntington Beach, CA.
During Georgia O'Keeffe's long and productive life she created approximately 1000 oil paintings plus another thousand watercolors and drawings, and even a few sculptures and clay pots. Her formal art training began when she was 18, attending the fall semester of the Art Institute of Chicago, studying with John Vanderpoel. She studied at the Art Student's League in New York City under William M. Chase, Luis Mora, and Kenyon Cox.  Her painting of a dead rabbit with a copper pot shows Chase's influence.
She went on to study with Arthur Wesley Dow, a modernist who strongly influenced her approach to art and her teaching methods.  In 1915 she had an epiphany and declared "I can't live where I want to — I can't go where I want to — I can't do what I want to — I can't even say what I want to – school and things that painters have taught me even keep me from painting as I want to.  I decided I was a very stupid fool not to at least paint as I wanted to."  In January 1916 her radical new daringly abstract charcoal drawings came to the attention of Alfred Stieglitz, influential owner of 291 Gallery in New York and publisher of an avant-garde magazine on art and photography.  Stieglitz began to exhibit her work at 291 and other New York galleries.  When she moved to New York City, their ensuing relationship ignited her creativity and career.  This lecture will explore her working methods and sources of inspiration.  How did her unique vision produce these works?  Who were her friends and where did she travel?  When possible, using her own words, we will examine the sources for some of these timeless and mesmerizing creations.
"Hard to describe someone so sensational."  says Linda Zoeckler.
The Gallery is located at 215 E. State St, downtown, Redlands. No charge, public welcome.