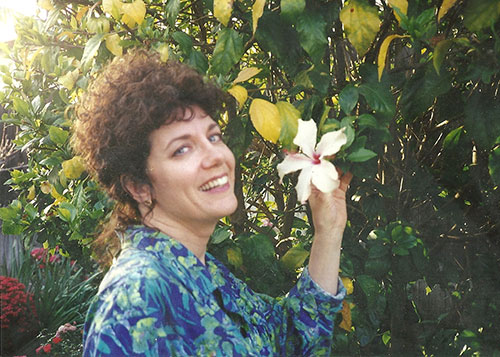 28 Aug

Janet Esparza 9/22 – 10/12
Artist reception September 22nd from 3-5 pm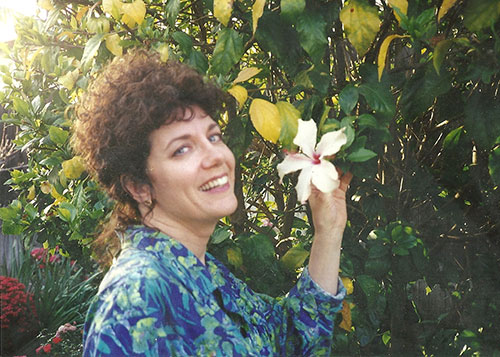 When I was little, I blew through reams of paper drawing people and animals. Back in New York, a neighbor taught me to paint with oils, and I was on my way to becoming a famous artist I moved on to watercolors and acrylics, so I could expand my artistic style and experiment with the opportunities afforded by different media.
Nature is my main muse, so I guess you could call my art "pantheistic expression." I'm an avid lover of forests, deserts, and mountains, and painting them brings them closer to me. Though I enjoy trying all sorts of painting subjects and styles, doing portraits is my favorite. The life in the eyes attracts me and holds my interest to keep on developing and improving my work.
About 15 years ago I began to notice gemstones and minerals, and I was amazed at their complexity and variety, which brings a type of life to them. I took gemology courses so that I could identify them, and that led me to making jewelry. I have always appreciated the artistic value of jewelry–especially the more unusual metals and minerals.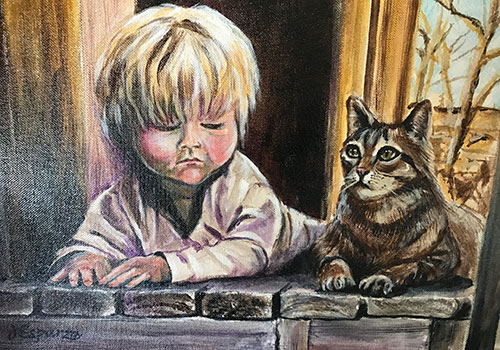 I joined the Yucaipa Valley Gem and Mineral Society and learned the intricate process of lapidary: cutting, shaping, and polishing a stone to bring out its individual beauty. Wire wrapping them with precious metals accents the finished cabochons, and I try to show each stone in its best light.
My love of rocks and painting has opened up another venue for me: painting animal portraits on river rocks. This allows me to express my love of animals in a singular way. And it makes people smile to see their favorite pup celebrated in stone.
My work has been shown in local venues, such as Big Bear, Julian, Oak Glen, and others, but my preferred shows are in Redlands and Yucaipa. They have been especially welcoming and supportive to me as an artist, and I hope to continue my relationship with them for many years to come.