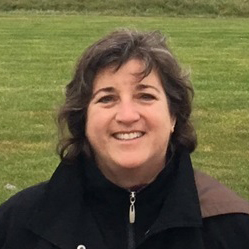 18 Jan

January 2019

A new year often brings new challenges. For some, it's about forging stronger connections. For others, it's about finding or sharing inspiration and encouragement. And for most of us, it's about cultivating a life of creativity and meaning.

As a member of RAA, you matter. You matter to us, and you can make a difference. We are one of the most vibrant and dedicated communities of artists you will find. That's because our members participate! We invite you to become more active in the life of your artistic community.

From taking classes to teaching them, from volunteering at shows, take-ins and events, RAA offers many opportunities to connect and create.

Here are a few of the places where you can use your skills and talents at RAA:

Volunteer at an Event. If you're not showing at an event, perhaps you would be willing to work an information or payment booth. We have several events coming up including the Attic Art Sale, Art on State Street, and Art in the Park.

Volunteer at take-ins. Every few weeks we take-in art for a new show. This is a wonderful way to put faces to names, and scope out the new work coming in. We need volunteers to assess and organize incoming artwork, help artists fill out their paperwork and make sure their memberships are current, and remove artwork from the prior show.

Docent. This could include anything from greeting customers to tidying to distributing flyers and postcards. You may be asked to wrap purchases, update information, merchandise displays or compile children's art cards.

Teach. Our members are lifelong learners. Propose and teach a class for kids or adults. It's a great way to generate some extra income and share your expertise.

Join a Committee. RAA has several committees that need your expertise, talent and support. If you have a business background, you might help out on the Personnel, Finance/Investment, Marketing or Development Committees. If you like events, there's the special event, the exhibition and the monthly program committees. If art education is your thing, we have an Education committee and the Margaret Clark Art Education Enrichment Fund (MCAEEF) Committee, which makes grants to schools.

To get involved, call us at (909) 792-8435 or contact us here.

So, please, join in. We would love to get to know you.