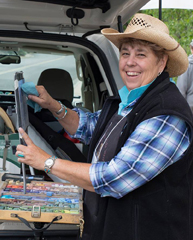 11 Dec

Program: Patricia Rose Ford
Tuesday, Jan 23. at 7 pm
Pat Rose Ford will be our January program speaker. She'll talk about painting with pastels and her adventures in plein air pastel.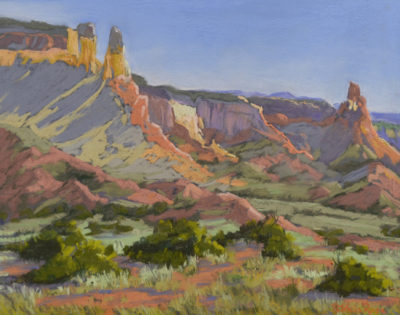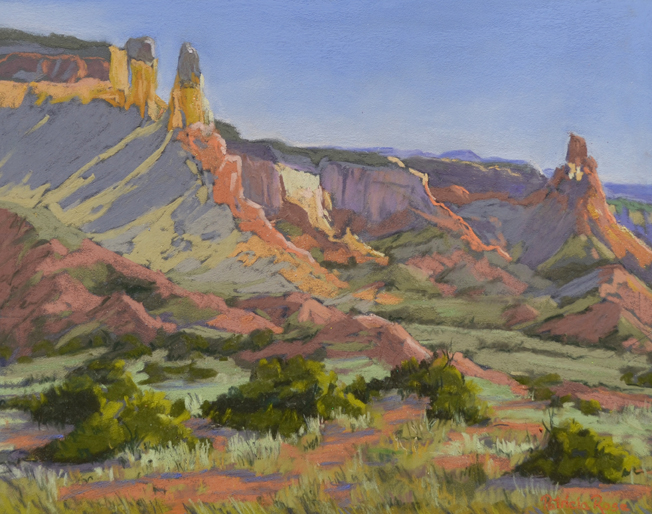 Artist Bio:
As a landscape painter, I love the great outdoors, particularly the scenes of the southwestern deserts and coastlines.  Mostly I paint, with pastels in air, as I enjoy being in nature, looking at a beautiful scene, and translating the emotions of what I see onto the paper.  My hope is that I am able to convey in my art, the feelings of joy and tranquility that I experience when painting.
Since childhood, drawing, coloring and painting have always been my passion.  While Social Work was my major in college, painting continued to be my first love and I completed a minor in Fine Art.  Although my career as a social worker was fulfilling, I always wanted to have more time to paint.  In 2003, I retired from social work and began to apply my love for art, now as a full-time artist.
My work has been exhibited in local and national juried shows throughout the United States.  I have also been honored with a number of awards and recognitions at these venues.  For me, an even greater reward has been enjoying the camaraderie of fellow artists, studying with plein air masters, and the experience of meeting and getting to know the individuals who appreciate and collect my art.
Membership affiliations: Women Artist of the West, Master Signature – Pastel Society of the West Coast, Signature Member- Member – Plein Air Painters of New Mexico – Pastel Society of New Mexico – California Art Club, Associate member.
Web site: www.patriciaroseford.com
Blog:  http://fineartbypatriciarose.blogspot.com
E-mail:  patriciaroseford@gmail.com – Phone # (909) 553-3883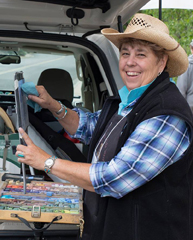 Recent Awards, and Juried Exhibitions:
2016 – October – Plein Air Moab – Honorable Mention
2016  –  September – Escalante Canyons Art Festival – Award of Merit
2016 – February – Borrego Springs Plein Air Invitational, Borrego Springs, CA
2015 – May –    Women Artists of the West, 45th Annual National Exhibition-Tucson Desert Museum, Tucson, AZ. – Best Pastel
2015 – June – Santa Fe, Plein Air Festival, Santa Fe, NM
2015 – July –  Pastels USA – 29th Annual International Open Exhibition – Haggin Museum, Stockton, CA  –  Pastel Porter Award
2015 – September – Escalante Plein Air Festival, Escalante, UT
2014- September –  Enchanted Lands:  Celebrating NM Public Lands- PAPNM Albuquerque, NM Best of Show
2014 – May –  Women Artists of the West, 44th National Exhibition, Women's Museum of California Publisher's Award, Fine Art Connoisseur    
2014 – May –  PAPNM Members Juried Exhibition, Gary Kim Gallery, Santa Fe, NM Award of Excellence – Pastel