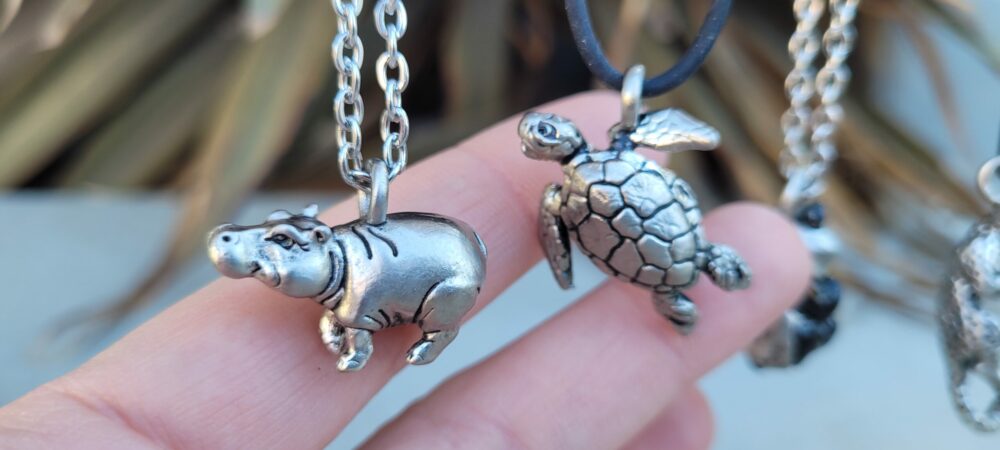 24 Aug

Jessica Behzad 8/6 – 9/16/22

After working with high-end jewelry stores for many years, Jessica felt the desire to create designs that were fun, affordable, and easy to wear every day. As a kid in the Midwest she had a deep love for animals and all things nature and could often be found in her family's basement making tiny clay animals with Sculpey clay (could be fired in the home oven). 

Recalling that experience, her kids inspired her to begin creating The Sparking Pebble animal collections.  They would come up with an animal and then she would research and study that animal, meticulously 3D sculpting it using digital sculpting programs. Then the design would be 3D printed, molded and cast using only recycled then purified metals.  Each piece is carefully hand antiqued and finished.  With the first collection, she gave proceeds to help the wildfire efforts in Australia, and now portions of each sale are donated to various organizations and causes focused on the environment, the animals, and people living in it. 

Her pieces require a close look … so detailed! Come in to take a look.