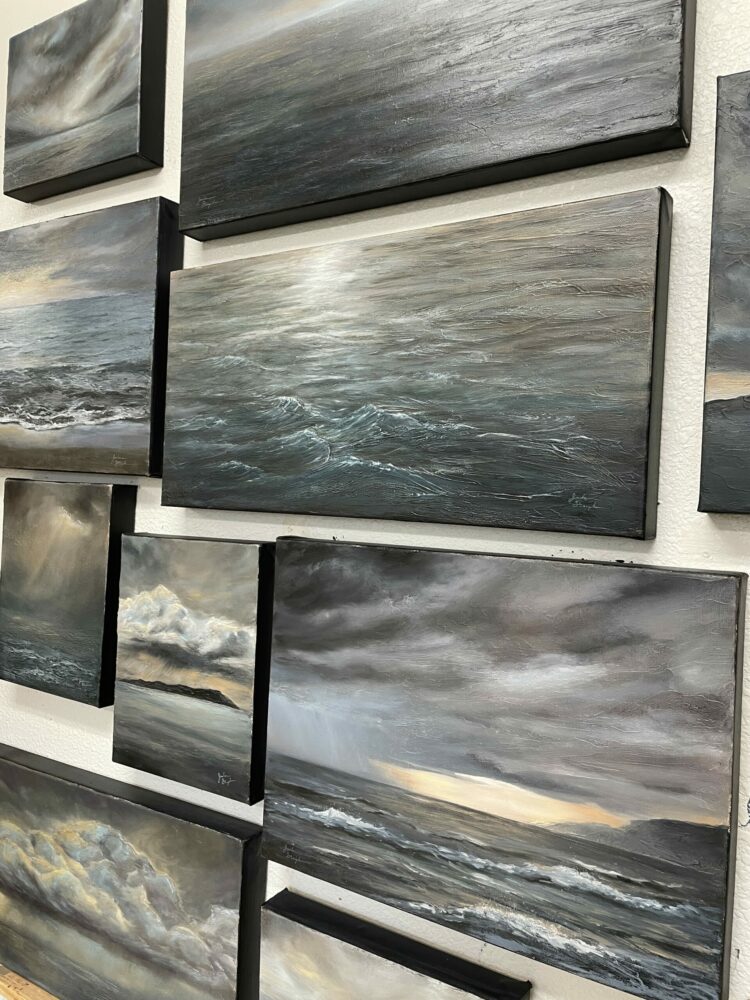 25 Aug

Jordan Stephenson 8/27 – 9/16/22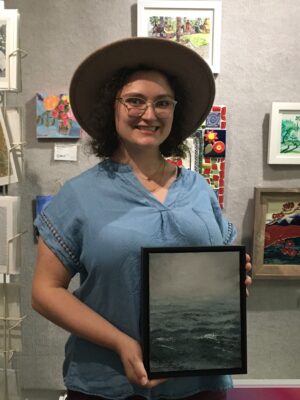 Stephenson specializes in oil painting – moody backgrounds with rich colors… landscapes and seascapes in vibrant blues and greens.
Coming from a very artistic family, she is the one who has made her art more than just a hobby. Her college professors encouraged her to study artistry. Now she is busy painting commissions!
Follow Jordan on Instagram: @jstephenson_studio.
Meet Jordan on August 27 from 1-5pm or drop by the gallery and see the show…