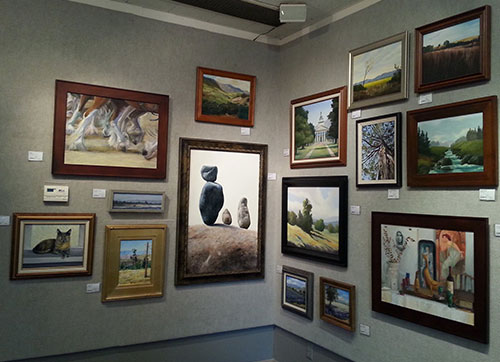 05 Feb

Julie Evans 1/31-2/27
Julie R. Evans is Committed to Her Art
February's featured artist is Julie R. Evans of Highland, California. Her work will be on display until February 27. As she is a member of the Redlands Art Association, many of you are already familiar with her realistic and representational work, having seen her paintings hang at the gallery, Art in the Park, or at local art events.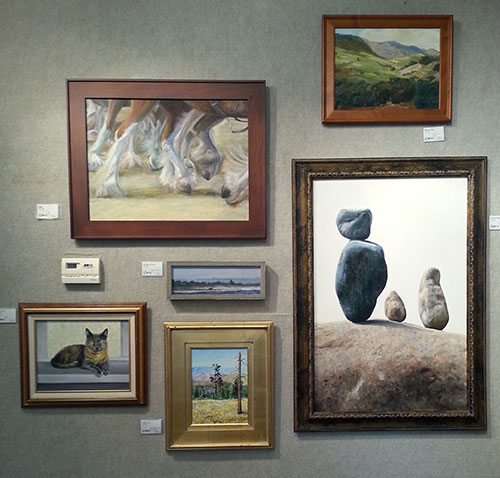 Evans is deeply committed to her art. She expressed, "I have been oil painting for over 35 years and I know that it has enriched my life. Even if no one had ever appreciated a single piece of my artwork, I am still ahead because I, myself, have benefitted. There is just something wonderful about being able to pursue one's many interests; and art, for me, is more than a passing interest. I am filled with satisfaction when I learn something new while painting or when someone decides to take one of my paintings home. I feel my ability increase with every mile I put behind the brush. Time, patience, and diligent hours in the studio are paying off."
She recalls, "I can sit at an art festival inside my E-Z Up just waiting. Then all of the sudden my booth is full. Several paintings are actually holding someone's interest. Wow, I think. I well up with warmth and my smile broadens at some comment such as 'Beautiful work' or 'I know that place'. Others ask questions, 'Where is this place? It looks so familiar' or 'Where did you get the idea to paint that one?'. It is very satisfying to have people interact with my work. They say a sale/purchase is the ultimate compliment and I am lucky to have those too."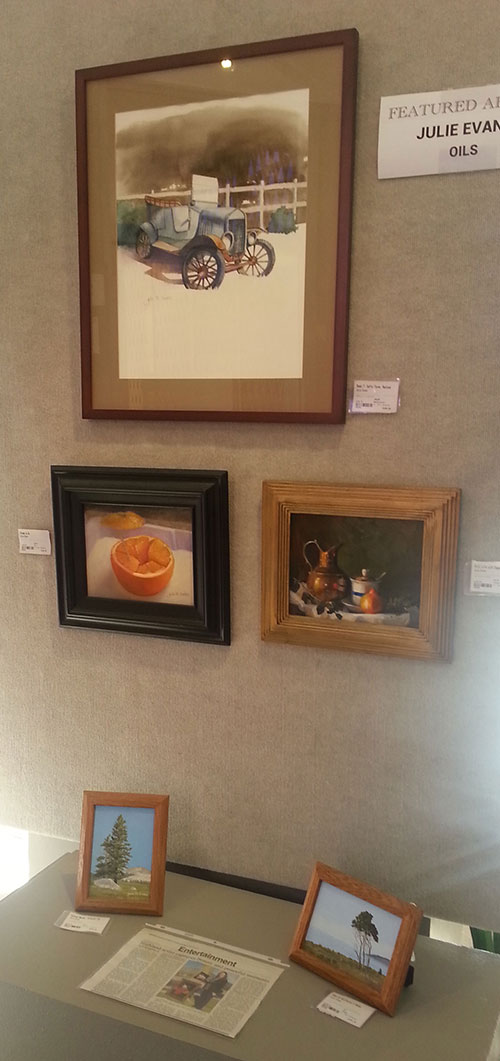 "However", Evans continued, "one of the joys in painting is that because anyone can do it, I have so many others with whom to share my experience. There are so many nice people out there painting and I have attended several group painting activities where I have learned so much (including non-art related) from so many others who also appreciate art in general and enjoy spending time painting or doing another art medium. We all seem to share a unified goal—to express something. It is encouraging to pursue with others what our hearts long to be doing. And while we are doing it we certainly can all feel honored to claim that wonderful title 'Artist'."
Come see this month's featured artist, Julie Evans at Redlands Art Association gallery. On display, for sale, through February 27th, Evans has oil paintings, acrylic, mixed media, and watercolor in this show.