09 Jun

Julie R. Evans Featured artist: June 12 – July 3, 2010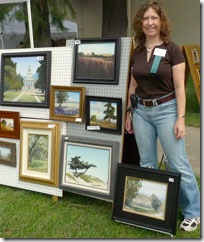 I have been a member of the Redlands Art Association for several years now. During this time I have been encouraged to just keep painting and have met so many dedicated and wonderful artists. I have come to understand the simple truth behind the quote by Henry David Thoreau, "It's not what you look at that matters, it's what you see." I work at "seeing" every single week and as I look back at my older paintings I see growth. With every mile behind the paintbrush I learn a little more about getting to the bottom line in expressing just what I want to say. It is a journey that is so worth while to me, whether solely for my personal enjoyment or to share with others.
I have appreciated the opportunities and events sponsored by R.A.A., including the open studio on Thursday mornings (which I did for many months and made some friends there), the many programs, workshops, and classes I have attended, the opportunity to show/sell some artwork, both from the gallery and at other art events RAA has hosted like Art in the Park and Art on State Street (every sale makes me feel really terrific!). When I think about all the reasons I love to paint I think of the enduring quality of art. It is something of interest. I am pulled to create and I enjoy the process as much as the end result.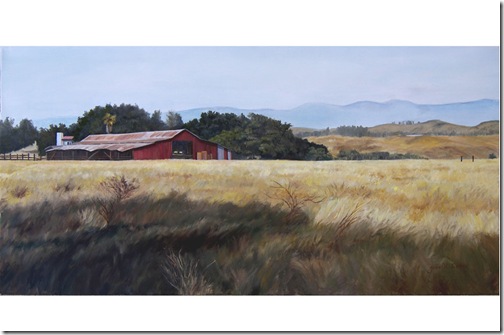 I have stacks of photos that beg me to recreate them in paint—using my own interpretation. This gives me a constant source of projects that I can tackle in my home studio. Then on other occasions (good weather permitting) I can get out and paint directly from life (en plein air). I enjoy doing this in small groups so I can see what other artists are producing as well as on my own when I go out of town. It is something I can do without being dependent on a team. It captures a moment and a feeling that can be conveyed in perpetuity. Art often makes me wonder about what is not said and the rest of the story. It makes me think. For all these things I am grateful.