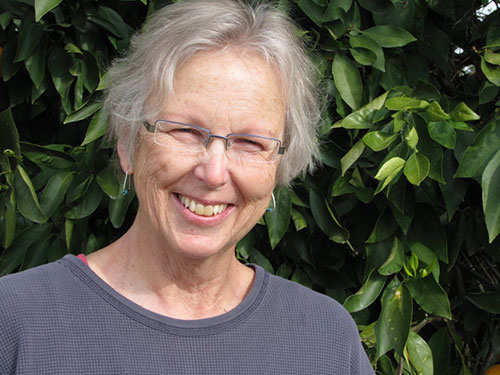 21 Oct

Guest Artist Katrin Wiese 10/21-26

"Katrin Wiese is a distinctively unique artist unlike any other artist in the Inland Empire. Her investigation of the human and social condition of society and our 'modern' world is truly exceptional and always fascinating." As reported in Artist Spotlight, Press Enterprise.

Redlands Art Association's Gallery is very pleased Ms Wiese has agreed to be our Guest Artist for the week of October 21 -26. Her art will be in the East Gallery during the regular member exhibit. Says Katrin, "My paintings are, hopefully, surprises. They are certainly surprises to me."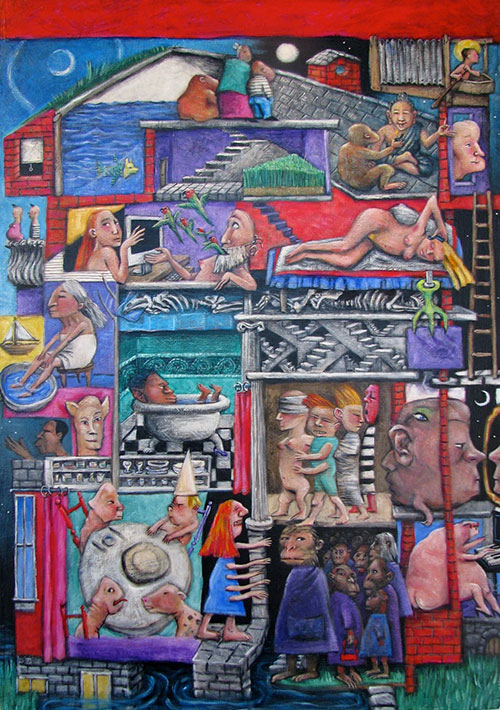 Meet the artist at her reception on Sunday, October 21, from 3 – 5 pm. In the West Gallery, Roger Burgraff and Robert Merchant will be sharing the Featured Artist corner. The Sunday reception will celebrate all the art.
Katrin Wiese was born in Schonberg, Germany in 1947
She has taught art at Mira Costa College in Oceanside, CA, California State University San Bernardino, and currently at La Sierra University, Riverside.
Her painted wood constructions have sold at the Museum of Contemporary Art in Los Angeles as well as most major museum shops across the county. Ms. Wiese's paintings have won awards in competitions juried by (among others), Henry T. Hopkins, Miriam Shapiro and Linda Benglis.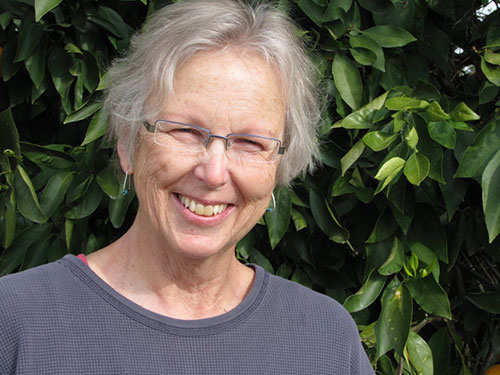 Lucinda Luvaas, Director of Mt. San Jacinto College's Fine Art Gallery notes:
"Katrin's work is narrative painting at its best. She has conceived of a richly detailed storyline in each painting with characters that reappear over and over again — almost as though she was writing an illustrated storybook. But the viewer doesn't need to know the characters or the stories to appreciate these works of art. Each piece has a resonance quite independent of the artists' original conception and the symbols, forms, and cast of characters can be interpreted in many different ways.
Katrin's mastery of drawing and design is excellent and quite original. She fills every single space with detail. In the hands of an amateur, this could be a recipe for disaster, but Ms. Wiese carries it off with real élan."