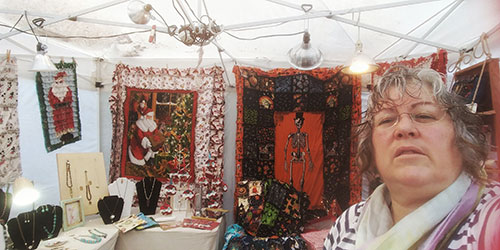 21 Oct

Liz Coviello 11/24-12/14
Reception: Sat Nov 24th 3 – 5 pm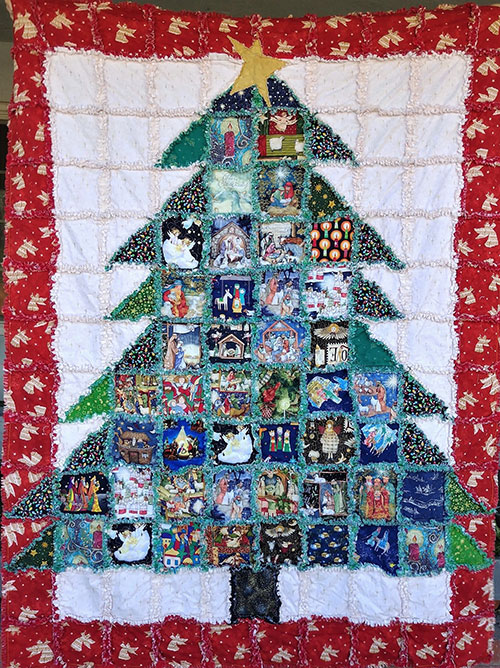 I love to play and create with textiles – they speak to me! Yes, I'm one of those women who has to stroke fabrics in shops! If it doesn't feel right I won't buy it! I'm also a sucker for Popular Culture and love the way it's produced in fabric! But it doesn't stop there… vintage linens and lace are equally irresistible, plus I've explored dying my own fabrics and had fun making whimsical bags from combinations of commercial, hand dyed and upcycled fabrics.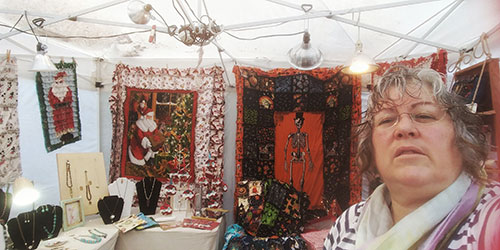 Who hasn't played with buttons in their grandmother's or mother's button boxes?  Clothing needs buttons for fastenings yet when you look at these functional items they have their own appeal and led me into experimenting with them as jewelry. From the classic creamy vintage shell buttons to fun new modern buttons. They all take on a new life as a piece of jewelry with semi-precious stones, or
Photography has always been an interest and this year I started taking photos of the Umbrella's in the alley and have some ideas for the future.