13 Mar

March Program and Workshop by David Neil Fairrington
"How To Start A Portrait"
Tues., March 23, 2010 Program
Program free to members, Non-members $3

Plus

opportunity drawing of original artwork (value $300+) by David Fairrington.
March 27, Sat., Workshop
8:30am-3:00pm, RAA Gallery 14 person max
Member Cost: $65 Non-Member Cost:$70
David Fairrington, distinguished for his Portraiture and Fine A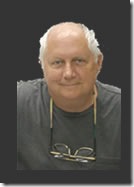 rt, is a California artist well known for his intuitive art that captures the essence of life. His subject matter ranges from Portraits, Dancers, Figures, Western Art, Landscapes and Seascapes.
David's account of his artistic path is riveting.
"Ever since Vietnam I had wanted to be a portrait painter, so twenty-seven years later I made the decision to stop commercial art and earn my living painting. I took a year and a half off and taught myself how to paint portraits, then leaped into the world of portraiture.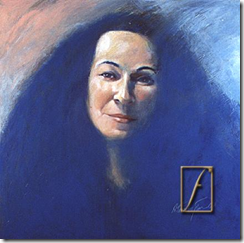 Painting is a deep love and a way of life now. It's what I do to find myself. I consider myself an intuitive painter, meaning I paint straight from my heart. Some clients find the paintings to be an integral part in the making and healing of the self. Some call my paintings doorways. Others refer to them as windows or mirrors to the soul, and use them as tools to look inside. All hopes, fears, loves, and hates go on the canvas. As I paint, I look into myself, and as I do, I see into the image I'm painting. The spirit of that image flows through me and on to the canvas."
As a premier painter that has painted over 200 portraits of families, children, politicians and noted public figures, David Fairrington is also known as "The Ballet Painter." David has been commissioned to do paintings of ballet dancers from the School of American Ballet New York City, NY; The New York City Ballet, NY; Westside Ballet Academy, Santa Monica, CA; The Studio Ballet, Fresno, CA; The Sacramento Ballet, Sacramento, CA; and the Peninsula Ballet, Palos Verdes Estates, CA.
Participants will work from their own photos (8×10). They are to bring oils or acrylics, canvas or board and can pre-draw the image before attending the workshop. Also, bring a #4 Filbert soft bristle or nylon brush (clean), one small palette knife and the following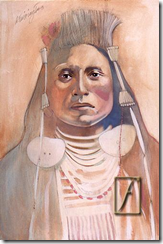 paints: Yellow Ochre, White, Burnt Sienna, Cad Red Hue, Alizarin Crimson, Ultramarine Blue and Raw Umber, plus other colors of your preference. RAA is fortunate to have David Fairrington present this day-long workshop, so, sign up early as space is limited.
David also gives two day and week-long painting workshops on the principles of portrait painting, including color, composition and design theory, multiple styles and techniques in: oils, acrylics, colored pencils and charcoal on different surfaces. Private teaching sessions for individuals are available.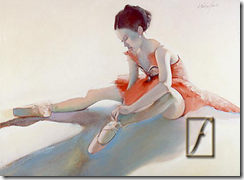 For more information, contact Julie Evans at (909) 864-2461 or
David Fairrington at: fairrington@verizon.net