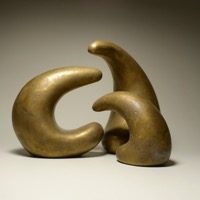 11 Oct

Mary Grinyer 10/25 – 11/19
Opening Reception: Saturday, November 12

 from

2-4 pm
Mary, a long time member of the Redlands Art Association, is excited to be the Featured Artist from October 29 through November 19. The theme of the show is "The Heart and More…" Her new three dimensional ceramic hearts will be shown for the first time. The heart has been a theme of Mary Grinyer's art for many years. She began doing heart related art when her Father had a successful open heart surgery. The heart can represent many things: the physical heart which keeps us alive, the emotional seat of a person's thoughts and emotion, or the central or innermost part, the essence of something. This show will explore heart related themes as well as presenting several sculptures and ceramic pieces. Ceramic heart pieces include "Mending Heart," "Ruptured," "Gift Wrapped," and works that present the heart as a decorative item.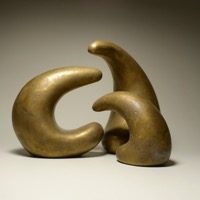 An interest in ceramics began for Mary at the Goeske Senior Center in Riverside after she retired. She enjoyed working there and within a few months started taking beginning ceramics at Riverside City College with John Hopkins. Since then she has attended a series of classes in ceramics and sculpture with Stephen Horn at the college. Stephen Horn inspires students to experiment and often asks us to try it and see what happens. They experiment with forms, oxides, slips, glazes, printing on clay and multiple firing methods.
Mary Grinyer is a member of the Redlands Art Assn., Riverside Art Museum, Riverside Community Art Assn. and a resident of Riverside, CA. She is a graduate of Ramona High School and has an AA in Art from Lake Tahoe Community College. She has continued to work at the Goeske Senior Center ceramic group and now volunteers to teach hand building ceramics to interested seniors. The Clay Yard in Ontario, CA is her newest venture. She had studio space there for several years at Ceramic Services until it closed at the end of May. Eleven studio members, including Mary, purchased the business. They feature studio memberships, classes, firing services (including Raku), clay pugging, and they sell clay. She still maintains a studio space there.