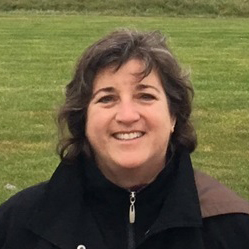 02 May

May 2019

Well, here we are at the penultimate month of our Fiscal Year. I'd begun to draft a review about what your Association has offered and accomplished this year, when I realized we still have many things to look forward to in these last two months. Let's start at the beginning of May.

The pieces from the Plein Air Competition, which actually took place last Sunday, will be exhibited until the 17th May. Our current show, "Moms and Mums" will run throughout the month. Come out to Smiley Park, Memorial Day weekend and support the local artists at Art in the Park which will again be held in conjunction with the Redlands Festival of the Arts. Did you know Art in the Park has been running for over thirsty years? Over 100 artists will be selling jewelry, pottery, paintings, glasswork, wood work, photography, metalwork and more.

Additionally, for the first time RAA's Margaret Clark Education Enrichment Fund (MCAEEF) is hosting a Youth Art Expo. MCAEEF is the primary fundraising arm of the Redlands Art Association. Through its foreign film series, which is held semi-annually at Studio Movie Grill, MCAEEF raises funds which are donated as grants to local area schools and organizations to support their visual arts programs. This year, we will be celebrating and exhibiting some of the amazing art created by our emerging young artists in Redlands schools and at RAA.

Looking to the end of our fiscal year, we have one more Take-In "Faces and Places" on Friday, 31st May. For the first week of June we will be hosting a special Guest Artist Show for the Veteran's Hospital Art Group, come along to the combined Opening Reception on Sunday 2nd June, from 2-6pm and meet some of the artists. Finally, our Annual Meeting and Potluck will be held on Wednesday June 5 from 6:00 to 8:00 p.m. at Redlands United Church of Christ, 168 Bellevue Avenue, Redlands CA 92373. We hope to see you there!