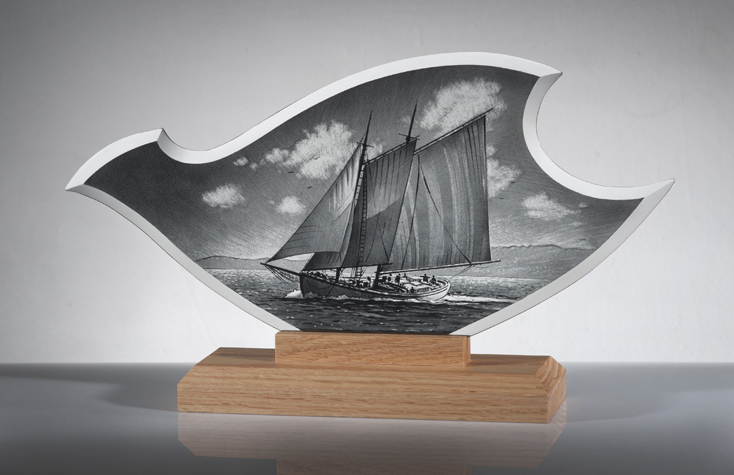 23 Apr

A History of Stained Glass
May Program:
The Painted Window:  A History of Stained Glass, Presented by Jeffery Hitch of Vitraux Studios
Tuesday May 22nd at 7 pm at the Redlands Art Association
In this presentation Jeffrey will take you through the thousand-year history of stained glass. We will briefly review how this art emerged and evolved through the ages. We will start in ancient Egypt, travel through the Romanesque period and look at the Gothic period where great advancements were made. We will move onto the Renaissance, Victorian, Craftsman and Art Deco periods, enjoying slide examples of inspirational work done by Master Artists. He will comment on famous artists such as William Morris, Alphons Mucha, Tiffany, and LaFarge. He will explain and provide slide examples of how architecture was influenced by stained glass. We will look at the history and evolution of tools and materials, construction and fabrication. We will finish up with a look at what's happening today in stained glass and where the industry is going. New technologies blended with old world craftmanship have brought stained glass to a whole new level. Examples of my work will be available to provide up close painted stained glass pieces for the community of Redlands Art Association. There will also be a time for questions and answers at the end of the presentation.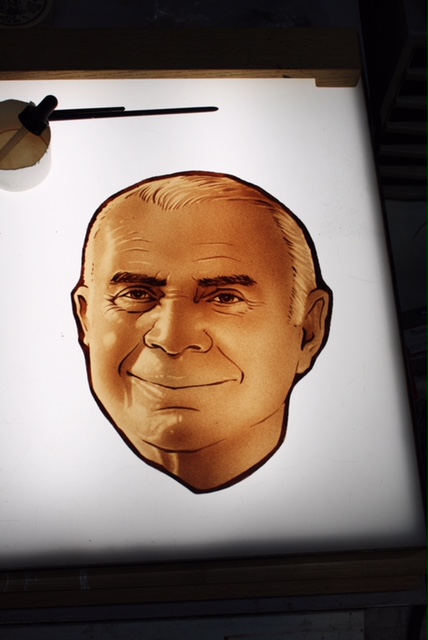 Having graduated from Cal State University Fullerton as a Graphic Design and Illustration major Jeff spent over half of his career in the advertising industry doing all types of collateral material for companies. Upon leaving the advertising business he taught Drawing, Graphic Design, Photoshop and 2D Design at Concordia University for 3 years. Gradually he became involved with stained glass and finally came back to what he loves  most, drawing and painting on glass. He works for stained glass studios across the country on new and old windows and has been teaching workshops at Beveldine LLC for the past 6 years. He was in a very successful 2 person gallery show at Humphries Gallery in Flintridge 2016, exhibiting a nautical series of glass paintings.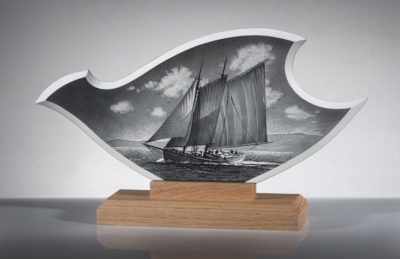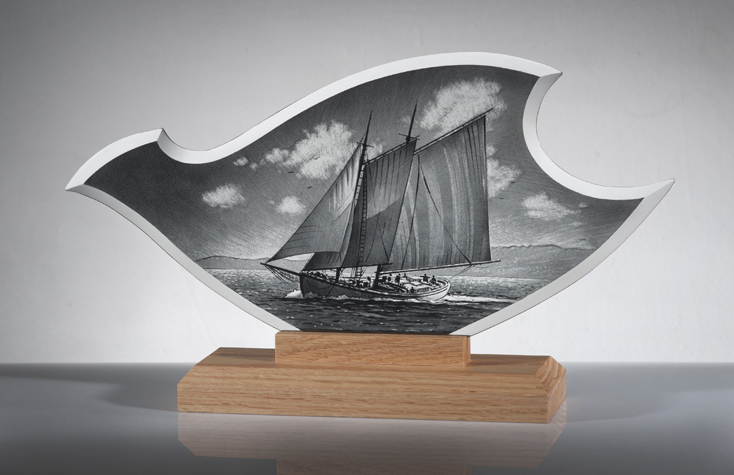 Jeff has a passion for a very unique type of artistic expression. It's a dynamic artistic medium that was in existence before the 12th century Gothic period: exquisite stained glass that is prized as both an art and a craft. Jeff 's background combines many years of intense study and solid artistic experience. As a superb illustrator and designer, he has received national recognition by his peers, as well as by many prestigious clients. Not content to follow in the footsteps of standard artistic avenues of expression, Jeff set out to learn and master an art that is only practiced by a handful of people. His initial interest was piqued by the highly visual stained glass art of a bygone era and he was drawn to its rich history and famed artistry. He was particularly inspired by stained glass that was first created in the Middle Ages; stained glass that captivates the eye, passionately stirs the spirit and is still treasured for its distinct beauty and superb craftsmanship today. Jeffery Hitch is the owner of Vitraux Studios a unique stained glass art studio. Vitraux Studios specializes in the fine art of masterfully painted, fired stained glass. They create new windows, painted and non-painted and do restoration work on damaged windows.