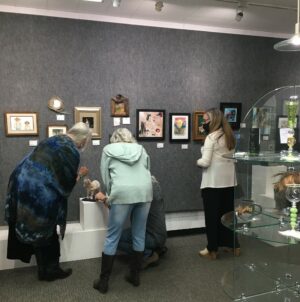 07 Jan

54th Annual Multi-Media Mini Show

The 54th Annual Multi-Media Mini Show winners!

The Multi-Media Mini Show has been unique to the Redlands Art Association. What makes it different is that all media is accepted plus the size limitation of the art piece to 14.5″ on any side, including base or frame. For example, artists can submit photography, digital (computer) work, fiber art, drawings, glass, sculptures in wood- stone- and metal, as well as the traditional fine arts, all of which is rare for a juried show. Naturally, its success has spawned similar shows, however, the MMM Show is still the only one of this scale in Southern California. The MMM Show was open to all local artists whether or not an RAA member.

The juror for the show was Elizabeth Carr, artist and owner of Studio C in Claremont.  91 artists submitted 228 pieces but Carr chose only 185 pieces to show. 

Carr's Juror Statement read in part, "I was taught, as an artist, that one of the most important things is Composition. When I chose the awards for the show the first thing I looked for was strong composition. As an abstract painter I always look for good contrast, balance, division of space and repetition of shapes. It also helps if the painting has some heart."

Carr chose the pieces for the exhibit and the winners of the competition – over $ 1400 in cash awards. She awarded first prize to Deborah Pekarcik from Running Springs for her oil, "The Road Less Traveled"; second prize to Kimberly Muller from Yucaipa for her pastel, "A Quiet Place"; and third prize to Evelyn Ifft from Redlands for her watercolor, "Mountain Creek".  Juror's Choice Awards went to Mary Gehley from Corona and Monica Foulston from Redlands. Excellence Awards went to Judith Sparhawk from Redlands and Kathryn Young from Cherry Valley. Edward Sotello accepted the Joan Wiley Memorial Award, Karen Clark accepted the Doris Cook Memorial Award and Jordan Stephenson took the Past Presidents Award.  Watercolor West, another art organization donates a $ 50 prize each year for Best in Watercolor. This year, Debra Wick took that award. Honorable Mentions were presented to Jim Hendon, Jane Ellis, Jeff Owens, and Jan Harvey. Art suppliers added to the awards: Blick Art Materials donated three gift certificates, given to Ichen Le, Teri Adams, and Pat Meeker. Armadillo Art and Crafts Brusho Crystal painting set was awarded to LW Krebs, and Richeson's oil paint set and brushes was given to Juliana Aparicio-Curtis.

Purchase Award Patrons were given special viewing hours before the public opening to select their purchases. These patrons are: Grace Fermier, Kris Bussard, and Sandy Davies. Artists whose art was purchased are Jennifer Phillips, Pat Meeker, Ken Carmean, Patty Mariano-Denning, and Kimberly Muller.

Juror Elizabeth Carr said she enjoyed the diversity and quality of the art in the show. 

Thank you to Blick Art Materials for contributing to the cash awards.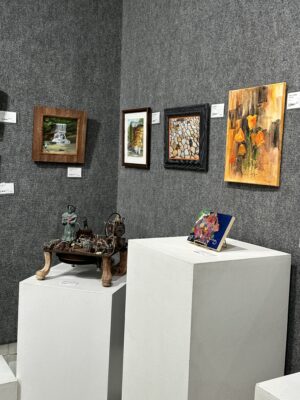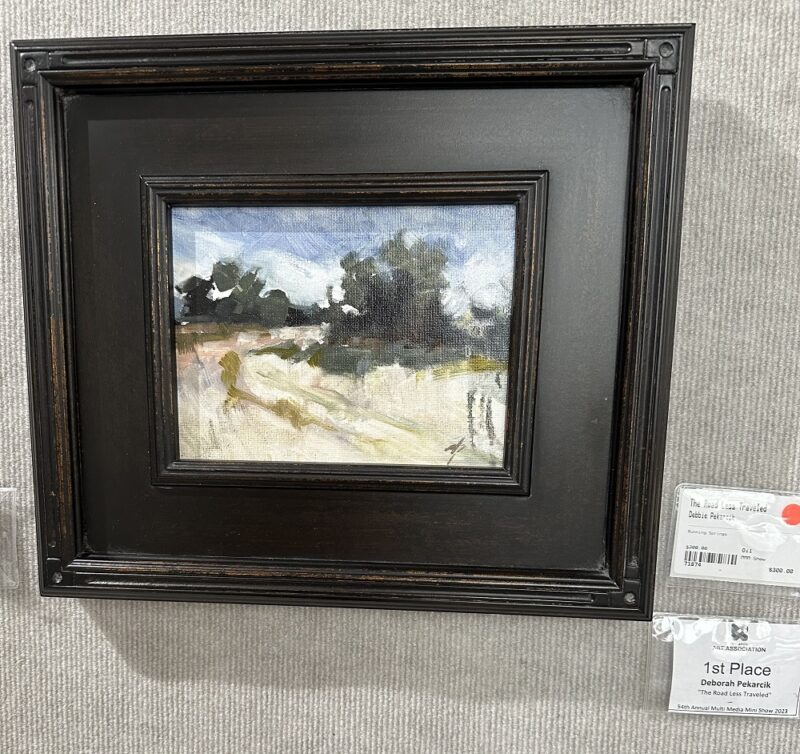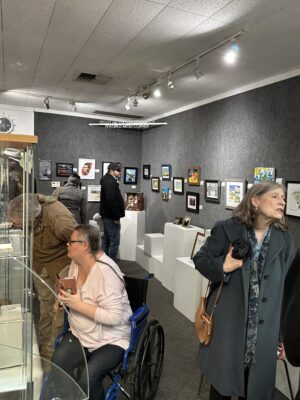 Upcoming exhibits Take-in dates…
Feb 16-17 54th Multi-Media Mini Show
Mar 15-16 Abstract
Apr 19-21 Gardens of the World