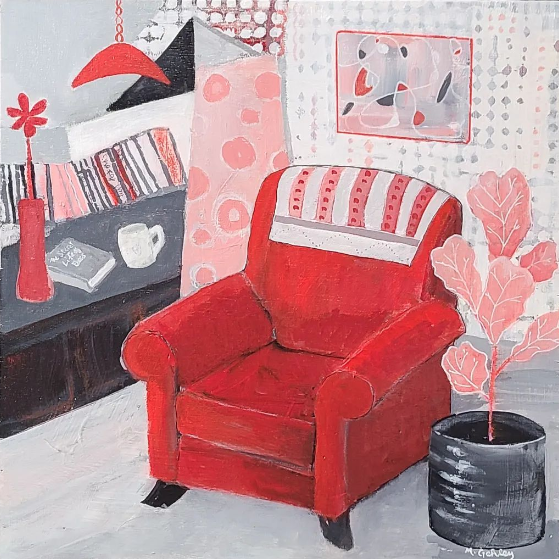 13 Aug

Member's Exhibit–Black/White/Red through Sept 8
RAA Member Artists Exhibit:  Black/White/Red on display through Sept 8
Featured Artist: Jordan Stephenson, oil painter, through Sept 16
Upcoming member's exhibits Take-in dates… (Wednesdays are for jewelers only)
Sept 7, 8, 9 — Theme: International Flair 
Oct 19, 20, 21 — Theme: Nature's Wonder
Christmas Tree goes up on November 11 – ornaments!
Nov 18  for the 6″ Square Show 
Nov 30, Dec 1, 2 — Theme: Holiday/Artist Choice
INTERNATIONAL FLAIR Member's Exhibit
Due to the ongoing COVID situation, we are still allowing only 10 artists at a time to bring in your art, so we're continuing the appointment schedule. No walk-ins. You need to make an appointment for a time slot. Call 1-909-792-8435.
TAKE-IN / TAKE-DOWN
Wednesday, Sept 7 for jewelry artists, 11:30am–4:00pm
Thursday, Sept 8 for table-top and wall art artists, 11:30am–4:00pm
Friday, Sept 9 for table-top and wall art artists, 9:15am–6:00pm
Take-down your art from the last show will be done on your same appointment. If you are just picking up your art, you still have to make an appointment.
Regular fees apply.   No docent time is required.   30% commission.
1.) For all artists bringing in art, the inventory form must be completed before you arrive. No tables inside the gallery for filling in forms. Download the Inventory Take-in form. You can also find it online at www.redlands-art.org, under the menu Gallery > Forms for Members.
This form is typeable… just start filling in the blanks and then print it out. Make 2 copies: one for you, one for us. Complete the few blanks that didn't fill in and sign it before you come in. If you can't download the form, stop in the gallery to pick up some forms.
  2.) Each piece must have your artist ID label: Name, Phone, Title, Price. Tape your business card or something on the back, upper right hand corner. For your protection, your artist ID should be on ALL your art, ALL the time. Jewelers – your ID tag must have your name, an inventory number, and the price.
   3.) Inspect your art. We will not accept damaged frames, dirty mats, chipped or cracked pieces, or sawtooth hangers. Must have screw eyes or D-rings with wire to hang. No ribbon or twine.