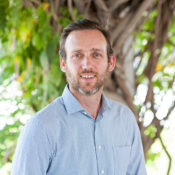 13 Oct

In the Gallery

The 53rd MULTI MEDIA MINI SHOW. March 10 through March 31, 2022

This show has been unique to the Redlands Art Association. What makes it different is that it is a juried show for artists whose art doesn't usually get judged. Those artists whose art is chosen can put that on their art resume! All visual mediums are accepted. For example, artists can submit photography, digital (computer) art, fiber art, drawings, glass, repurposed materials compositions, sculptures in wood- stone- and metal, ETC, ETC… as well as the traditional fine arts. The limitation of the art piece is 14.5″ on any side, including base or frame. Naturally, its success has spawned similar shows, however, the MMM Show is still the only one of this scale in Southern California. The MMM Show is open to all California artists and/or RAA members. The juror for the show is Munro Galloway (bio below) who will chose the winners of the competition and awarded over $ 1400 in cash awards.

ARTISTS WITH ART IN THE GALLERY NOW will have to remove it … Gallery has to be empty for the MMM Show preparations.

The complete prospectus and entry form is on the RAA web site: go to the Join RAA tab, click on Forms in the dropdown menu and then select the 2022 Prospectus. OR click here. The form is fillable … easy, peasy!

TAKE-IN IS:
Wednesday, March 2 from 1 to 4 pm in half-hour increment appointments.
Thursday, March 3 from 11 am to 4 pm in half-hour increment appointments.
Friday, March 4 from 9:30 am to 6 pm in half-hour increment appointments.

CALL TO MAKE YOUR APPOINTMENT 909-792-8435.

Size limitation. NO EXCEPTIONS! For 2 dimensional pieces, including frame must be 14 ½ inches or less on both sides. All 3 dimensional pieces, including base must fit within a cube of 14 ½ inches. 25lb max. weight.

This is a juried show. RAA will not guarantee the judge will chose your art for the exhibit.

Open to artists residing in CA and all RAA members. Artists outside the Redlands area may mail in their pieces.

Artists may submit up to three entries. Fee: $45 for 1 or 2 entries, $60 /3; Members Fee: $30 for 1 or 2 entries, $45 /3. Fee is non-refundable. (Get the discount…sign up for Membership at $ 50 /year. Includes the monthly news updates, put your art in the Gallery and outdoor shows, plus discounts on workshops/classes)

ART MUST BE FOR SALE. A 30% commission on sales goes to RAA.

Work must be ready for display, with screw eyes and wire for wall hangings. Artist name, contact info, title & price must be attached to back of art piece. NO saw-toothed hangers, exposed glass edges or visible staples, unprotected drawings or watercolors. Clean mats and good frames are expected. 3D pieces must be stable and assembled. Max size for table top paintings/photos is 5"x7". Bring display stands for jewelry.

Not Accepted: reproductions, giclees, copies, crafts, wet work, fragile, poorly prepared work, or requiring special handling. RAA reserves the right not to exhibit any work the MMM Show Committee considers unsuitable. Work previously exhibited in any MMM Show is not eligible.

All work accepted by juror is to remain through the final exhibition date of March 30, 2022. NO EARLY PICK UP. Not accepted art pick up dates and times is on the Claim Card which will be mailed back to you.

Typeable Entry Form and Insurance Form can be downloaded from the RAA web site: www.redlands-art.org HERE. On the web site, go to Join RAA tab, then Forms for Members tab. Look for the 2022 entry form.

The Juror: Munro Galloway.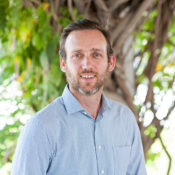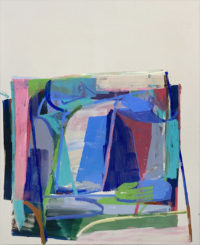 Munro Galloway is an artist based in Redlands, CA. Galloway received a B.A. in art semiotics from Brown University (modern culture, creative arts and the media) and an M.F.A. in painting from Bard College in 2006. He has worked as a critic, translator, and assistant editor at Art Press Magazine in Paris and as a production designer at The New York Times Magazine.
His work was included in the exhibition "Dust: Plates of the Present" at the Pompidou Center, Paris, France, in October 2020. Past solo exhibitions include "California House" at The Tack Room, La Verne, CA; "Chairs Missing" at Studio 10, Brooklyn, NY; "Four Years" at the University of Redlands Art Gallery, Redlands, CA; and "Green River" at Murray Guy, New York, NY. He co-edits and publishes the zine Modern Pizza.
Galloway has taught at Brooklyn College, the Cooper Union, Princeton University, and the School of Visual Arts. He was appointed lecturer in painting/printmaking in 2013. He is currently an Associate Professor of Painting and Drawing at the University of Redlands.
******************************************
for RAA member artists: APRIL EXHIBIT~ Spring Blossoms ~ 4-2 to 5-12-22.
Mother Nature has awaken … bring us examples of what she has brought forth after the winter sleep.
The theme of the exhibit is only to stretch your imagination ang challenge you to do something different… NOT mandatory. Bring anything you want to show us!
To maintain social distancing, we are still allowing only 5 artists at a time to bring in your art, so we're doing it on an appointment schedule. No walk-ins. You need to make an appointment for a time slot. Call 1-909-792-8435.
TAKE-IN / TAKE-DOWN IS:
Wednesday, March 30for jewelry artists from 11:30 am to 4 pm in half-hour increment appointments.
Thursday, March 31 for table-top and wall art artists from 10:00 am to 2:30 pm in half-hour increment appointments.
Friday, March 14 for table-top and wall art artists from 9:15 am to 6 pm in half-hour increment appointments.
Take-down your art from the last show will be done on your take-in appointment. If you are just picking up your art, you still have to make an appointment.

Regular fees apply. No docent time is required. 30% commission.

For all artists bringing in art, the inventory form must be completed before you arrive. No tables inside the gallery for filling in forms. Download the inventory form HERE or from the RAA web-site,
This form is typeable… just start filling in the blanks and then print it out. Make 2 prints: one for you, one for us. Complete the few blanks that didn't fill in and sign it before you come in. If you can't download the form, stop in the gallery to pick up some forms.
Each piece must have your artist ID label: Name, Phone, Title, Price. Tape your business card or something on the back, upper right hand corner. (For your protection, your artist ID should be on ALL your art, ALL the time.) Jewelers – your ID tag must have your name, an inventory number, and the price.
Inspect your art. We will not accept damaged frames, dirty mats, chipped or cracked pieces, or sawtooth hangers (must have wire).
*****************************************************
MAY EXHIBIT~ Abstract ~ 5-12 to 6-9-22
Abstract art uses visual language of forms, colors, textures, and shapes to create the art piece. Maybe more of a feeling than a realistic view of the subject. "This art form has as its main objective to provide viewers with an intangible and emotional experience, being completely different for each individual depending on their personality and mood." Lobopopart.com.
***********************************************************************

Questions? Don't hesitate to call… Judith, Liz, Linda, and Sandy …we're happy to help. 1-909-792-8435.