29 Jun

Moving Art Mobile App

If a picture is worth a thousand words, this will leave you speechless. The Moving Art™ library of free videos will inspire and mesmerize you with its diversity and breathtaking artistry. Rejoice in the beauty of nature with Louie Schwartzberg's Moving Art™ app for IOS,ANDROID, and SMART TVS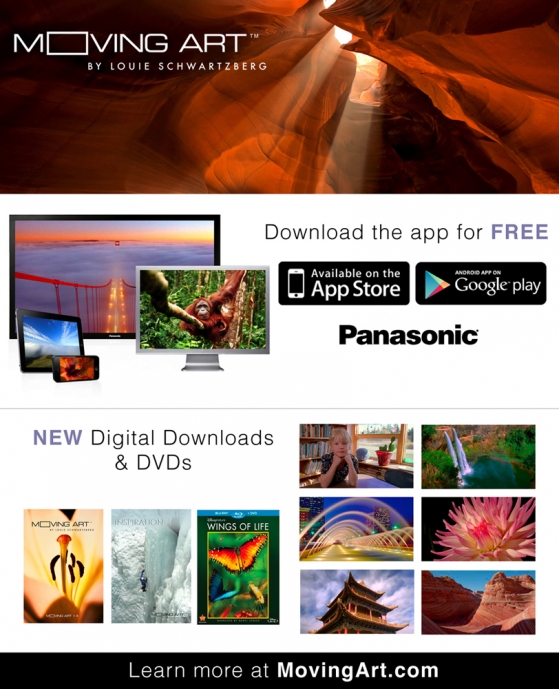 This is the newest venture from the director of "Wings of Life" – the movie with a special RAA screening held in May and features his stunning vision of our natural world.
More info at: http://movingart.com/