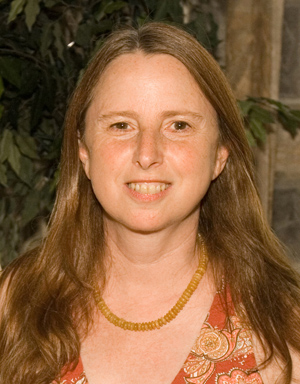 11 Jan

Multi Media Mini Show Feb/Mar

REDLANDS ART ASSOCIATION'S

49th  Annual MULTI MEDIA MINI SHOW 2018

Mini Art Treasures!

The 49th Annual Multi-Media Mini Show, sponsored by the Redlands Art Association, will be on exhibit February 22 through March 15 at the Gallery and Art Center, 215 E. State Street, downtown, Redlands. The Grand Opening will be Friday, Feb 23 from 5 to 7 pm.

Originality, Quality, Variety    The Mini Show has been unique to the Redlands Art Association.  What makes it different is the limitation of the art piece to 14.5″ including base or frame and that all media is accepted.  For example, artists can submit photography, digital (computer) work, fiber art, drawings, glass, sculptures in wood- stone- and metal, as well as the traditional fine arts.  This jurist for the show is noted photographer, Sant Khalsa.   Naturally, its success has spawned similar shows, however, the MMM Show is still the only one of this scale in Southern California.

The MMM Show is open to all California artists and/or RAA members.  Ms. Khalsa will choose the winners of the competition and award over $ 2000 in cash and product awards.

Any artist residing in California or a member of the Redlands Art Association may submit up to three recent pieces of work, of their original design. Entry is in person, Sunday, Feb. 18, 10am-4pm, at the RAA Sales Gallery & Art Center, 215 E. State St, downtown, Redlands. Rules and Fee structure is in the prospectus/entry form found here. The online form is typeable… really great!

The jurist:  Sant Khalsa is an artist, educator and curator whose projects develop from her inquiry into the nature of place, and complex environmental and societal issues. Her photographs, mixed media sculptures and installation works have been shown internationally in more than 175 exhibitions and are acquired by museum collections including the Los Angeles County Museum of Art, Center for Creative Photography in Tucson, Nevada Museum of Art in Reno and UCR/California Museum of Photography. Khalsa is a recipient of fellowships, awards and grants from the National Endowment for the Arts, California Arts Council, California Council for the Humanities, Center for Photographic Art in Carmel, and others. In March 2012, she was honored as the first recipient of the Society for Photographic Education's Insight Award for her significant contributions to the field of photography.

Her artworks are published in many books and exhibition catalogues including Altered Landscape: Photographs of a Changing Environment (Skira/Rizzoli, 2011), Seismic Shift (The Getty and University of California Riverside/California Museum of Photography, 2011), Backyard Oasis (The Getty, Palm Springs Art Museum and DelMonico Books, 2012), and Art in Action: Nature, Creativity and Our Collective Future (Natural World Museum and Earth Aware Editions, 2007). She is a Professor of Art, Emerita at California State University, San Bernardino, where she has been on the faculty since 1988 and served as the Chair of the Department of Art (2003-2012). She resides in Joshua Tree and is represented by Kopeikin Gallery in Los Angeles.

For further information, please visit the Redlands Art Association at 215 E. State St., Redlands or call, 909-792-8435.