11 Aug

Muriel Dolemieux: August 25 – September 15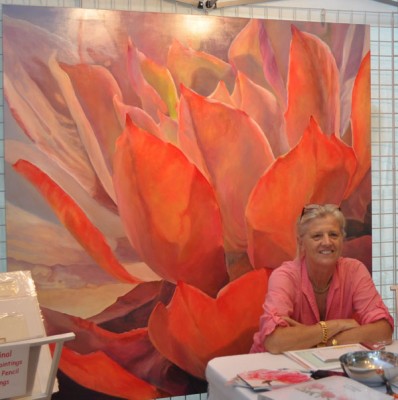 Opening Reception: Saturday 25 at 5 to 7 pm
Muriel Dolemieux, born in 1954, is living in Redlands after 44 years spent in France.
She paints using her favorite medium, acrylic.  She enjoys the luminosity and transparency she can get with acrylic and is passionate about colors and simplicity which are her primary goals. She feels art is a synthesis of her personal feelings, the subject or colors that inspire her and her materials and techniques.
She especially enjoys painting flowers and citrus and say, "My painting is figurative. Nature inspires me and is my means of expression to translate emotions and feeling. Nature is beautiful, I don't try to embellish or transform it, I just see it. Art sanctifies it."
In 2008 and 2010 she received the first prize in Citrus theme at the "National Orange Show" in San Bernardino.
Website : www.dolemieux.com
email : Muriel@dolemieux.com