11 Dec

Notes from our Members
Along the Banks of the Zanja
Our fourth annual plein air show jointly sponsored by the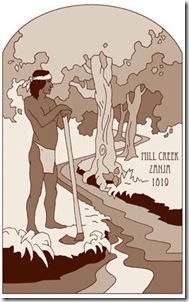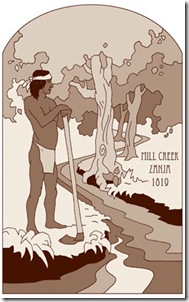 Redlands Conservancy and the Redlands Art Association has just been taken down to make room for another session of children's classes in the East gallery.  14 artists participated, showing 32 paintings in a variety of mediums, all painted outdoors at various locations along the Zanja.  Many members of the Redlands Conservancy and the "Save the Zanja" committee were very pleased with our focus on the historic irrigation canal and we garnered rave reviews for the show.
Selected by jurist, Shirley Harry, our cash award recipients were:  Pat Meeker for First Place, Ginger Pena for Second Place and Julie Evans for Third Place.  Honorable Mention Ribbons went to Pat Ford and Alan Remele.  Terry Chacon won the Redlands Conservancy's publicity award.
Also participating in the show were Ed Sotello, Leah Balestieri, Patty Hayden, Sheila LeBlanc, Joan Coffey, Susan De'Armand, Robert Merchant and Evelyn Ifft.  Thank you, artists, for sharing your talents with the community!
Many other people worked hard behind the scenes to help us make this show a success:  Bookkeepers Elena Pattison and Joan Wiley who got the all-important checks to the award recipients, writers Sherli Leonard and Emily Bueerman for publicity, Mike Storzieri and Kathy Stewart who wrangled the computer system and helped us print labels for the paintings, Francis Wiley who hung the display panels, Susanna Beck who assisted with take-in, Ed Sotello who hung the show, Shirley Harry who donated her time as juror, Susanna Beck, Evelyn Ifft, Ginger Pena and members of the Redlands Conservancy who brought food and drink to our reception, and Sherli Leonard, Executive Director of the Redlands Conservancy, who has been instrumental from the beginning in helping us bring this plein air art show to the public, promoting both painting and it's subject, the historic Zanja, as worthy of attention and preservation.  THANK YOU!
Evelyn Ifft and Ginger Pena, co-chairs
Member News
Margaret (Peggy) Burnett won 1st and 2nd place in photography in the National Veteran's Creative Arts Competition. She was a guest of the U.S. government at the National Veteran's Creative Arts Festival Oct. 5-11, 2009, held in San Antonio, TX
Thanks & Happy Holidays – Margaret
Special rate for LACMA Membership!
For the first time that I can remember LACMA is offering a six month membership  for $25.00 to previous members. This will allow people to get special tickets for their two next big shows: Renoir in the 20th century, and American Stories: Paintings of Everyday Life 1765-1915. Must purchase by Dec 31st.  phone (323) 857-6151
Margaret Spiess