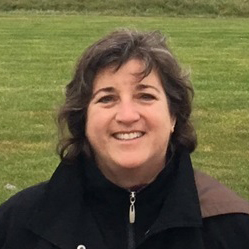 09 Nov

November 2019

At this time of year, thoughts often turn towards thankfulness for family and community. I am particularly thankful for the RAA community of artists and supporters. There is so much going on and it's only possible because of those of you who come together over and over to make RAA the special place that it is.

Case in point: We are honored to have Janet Edwards as a very special guest artist from Friday, November 23 through Sunday, November 25.  Her reception is Saturday, November 24th at 3:00 PM. For those of you who are accustomed to visiting Janet Edwards' annual open studio event, this reception and art show will replace it.  And it is not to be missed.

Last month's Art on State Street was packed. Kudos to Sandy Davies and her team of volunteers who make this twice-annual show so successful. Art on State Street has been the place to meet artists and purchase works of art in every medium from textiles to pottery, glasswork to paintings.

Membership support continues to strengthen—another good sign of community involvement. As of November 1, we have 366 members. November, December, and January are our biggest months for new members and renewals.

Please keep RAA in mind for year-end annual giving. Your financial support helps provide art education to those who can't afford it and keeps our gallery going. For young and emerging artists, there's no better place than RAA to launch one's dream of being an artist. And for collectors, it's a great place to support them.