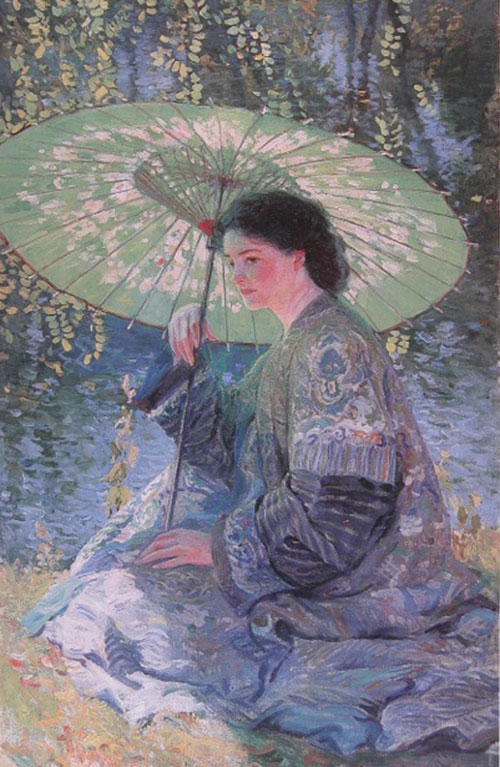 08 Nov

November Program: Painting Paradise in Plein Air
A History of Late 19th Century Painting in California, By Linda Kay Zoeckler
Tuesday, November 18, 2012 @ 7:00 PM
Redlands Art Association is honored to have Linda Kay Zoeckler, a distinguished art historian, as a guest speaker on Tuesday evening, November 18th, at 7:00 PM.  She holds a special interest in the unique history of California landscape painting and has spent much time studying and exploring its early development.  Ms. Zoeckler will share her expertise on the movement that entailed painting on location, as the French Impressionists did.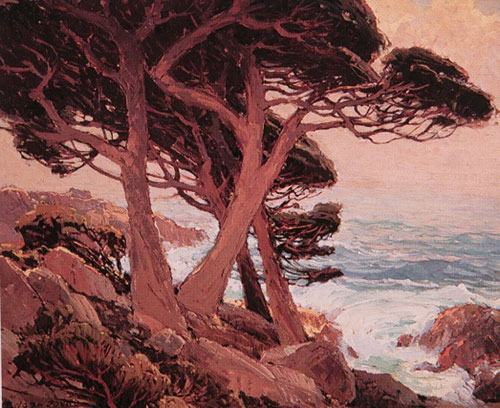 California offered a special and seductive array of subject matter for painters that lured artists from distant places, including the East Coast, as well as Europe.  Artists particularly liked the beautiful, Pacific Ocean communities of San Francisco, The Monterey Peninsula, Santa Barbara, Los Angeles, Laguna Beach and San Diego.  The early painters reflected previous styles from elsewhere, and then over time developed distinctive, local styles and flavors.  Later artists completed paintings on site – using a true "plein air" method that flourishes today.  California's Golden sunlight was and is still is an inspiration.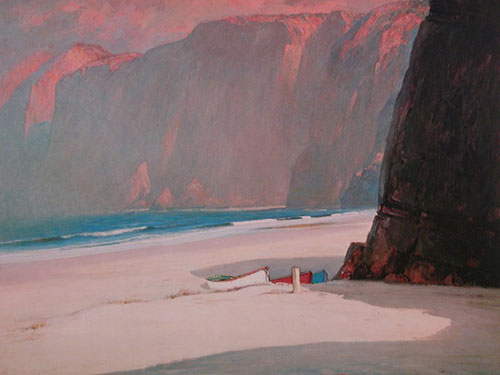 With an emphasis on Southern California, Ms. Zoeckler, using many visual images, will discuss "Painting Paradise in Plein Air," the artists, their work, techniques and methods.  The history of art communities that developed along the Pacific Coast, including the formation of various societies, clubs and art schools, will also be addressed.
This program will be historically informative, as well as relevant to much of the art of our time.  You won't want to miss hearing Linda Kay Zoeckler.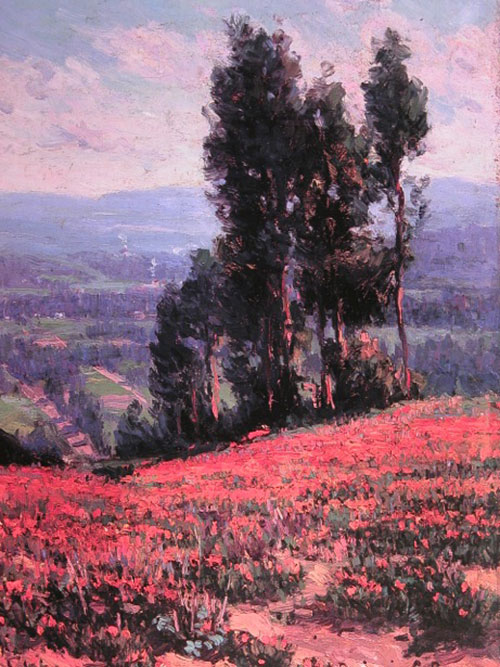 Ms. Zoeckler has taught art history and art appreciation, for about 20 years, at Golden West College, in Huntington Beach, California.  Concurrently, she was for many years, Head of the Art Reference Library at Huntington Library, Art Gallery and Botanical Gardens in San Marino, California, where she oversaw a wide range of library endeavors and made many, valuable contributions to the library.  Included among other positions she has held, are:  Head Librarian at Otis Art Institute, LA; Adjunct Lecturer in Art History at Orange Coast College, Costa Mesa and CSUSB, as well as a year as Curator of Collections at the Edward-Dean Museum in Cherry Valley.  Also, along with being widely published, she frequently lectures for organizations on a wide range of topics relating to art and architecture.
The Tuesday evening program is free to RAA members and $3 to non-members.