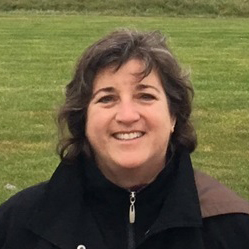 26 Oct

October 2018

The Arts are Thriving in Redlands!

It is certainly the season for art.

Booths for this Sunday's Upcoming Art on State Street have been sold out for weeks and if the social media buzz is any indication, there should be record-breaking attendance. It's held in conjunction with the Redlands Downtown Artwalk (lots more music, food, and art!) and some of our members will paint live, which is always cool.

Art, for Heaven's Sake! held earlier this month, featured several of our member artists and had its biggest year ever in spite of inclement weather. Whether you collect, create, support, or simply enjoy art, Redlands is the place to be. There are so many wonderful art events and studio tours happening this season!

How do you find out what's going on in the arts? Watch social media. If you don't already, follow RAA on Facebook and Instagram. Check out the local calendars, or just come into the gallery and ask. The gallery and the various shows and tours are great places to buy original gifts for those you love (or for yourself).

Art plays an important role in enhancing the quality of life.  Your Art Association is actively working with other local organizations to encourage our city to make cultural arts a priority in the city's future plans. In early December, the Cultural Arts Commission and the Redlands Arts Collaborative will take a resolution request for an Art and Culture Master Plan and a cultural arts economic study to the Redlands City Council for their consideration, approval and funding. This has significant implications for RAA, which has contributed to the economic and cultural well-being of Redlands for over 5 decades. Our president-elect, Kimberli Munkres, has been working on this project for the past several months.  Kimberli also represented Redlands–and RAA–at September's Arts Connection Conference in Joshua Tree, which gathered individuals from all disciplines of the arts (visual, performing and literary) as well as San Bernardino County civic and community leaders to learn how other artists, municipalities, and organizations from across the county have integrated arts and culture initiatives into a sustainable, community-based approach.

Your Art Association works hard to make a positive difference to the quality of life in Redlands. We hope to be doing so for many decades to come.