05 Oct

October Program and Workshop: The Portrait Made Easy with Richard Stergulz
Program:  Tuesday, October 22 @ 7:00 p.m.
Workshop:  Saturday, October 26 from 10 a.m. – 3 p.m.
Yes, you read it correctly – "simple."   In this workshop Richard will show us how to compare all of the features in a face to get an accurate drawing.  Then he will show how to get the light family and shadow family.  All in the first 20 minutes! It takes a very talented artist and teacher to do this, and Richard Stergulz is just that. The demo will be in oil, and you can use any medium for the workshop.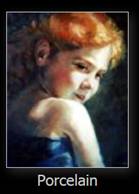 Richard is an Illinois native who, by the age of eight, knew he wanted to be an artist. After graduating from the American Academy of Art in Chicago in 1983 he began his successful commercial art career. After 12 years of doing commercial art, Richard felt it was time to fine tune his fine art style. After moving to California in 1995 he started painting for himself in a realistic style with a touch of Russian impressionism. "I admire the Russian Impressionists, especially Nickolai Fechin, for their intense brush strokes that exude passion into their paintings. I also admire Norman Rockwell for his amazing drawing ability and the volume of work he produced in his lifetime." Lastly, Richard admires John Singer Sargent for his portrait work. "His portraits give a sense of reality but still have a painterly style which I hope to aspire to."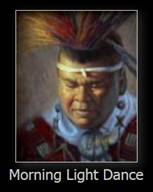 Richard works in oils on masonite board. His work is mostly figurative and he has started plein air painting as much as possible.  Check out his impressive website, www.stergulzart.com to see more.
Richard's work hangs in galleries in Santa Monica, Idyllwild and Fallbrook, California. His paintings have won numerous awards from Best of Show to People's Choice.
Program on Tuesday evening is free to RAA Members / $3 to Non-members
Workshop fee:  $70 Members / $75 Non-members
To sign up, call or visit the RAA Gallery, 215 East State Street, Redlands, (909) 792-8435