16 Oct

Oct Program Terry Chacon

Redlands Art Association is pleased to have, National award winning artist, Terry d. Chacon coming, as a guest artist, on Tuesday evening, October 28 at 7:00 PM.  Terry is a multi-talented artist, with a special enthusiasm for plein air painting and a passion for color and the luminous effects of light on her subjects.  Working from locations that surround her with spectacular landscapes, she expresses her impressions of her surroundings, using oil paints and a palette knife.  She is constantly on the go, painting weekly at fascinating locations throughout the United States.  She has lived in Redlands for about 25 years and has extensively painted the many extraordinary subjects in this town.  She also enjoys painting the beautiful California coast, as well as the many lakes, canyons and desert areas of the Inland Empire.  You can view a large number of her works on her website:  www.terrydchacon.com or visit her blog at: www.weeklypaintingsbyterrydchacon.blogspot.com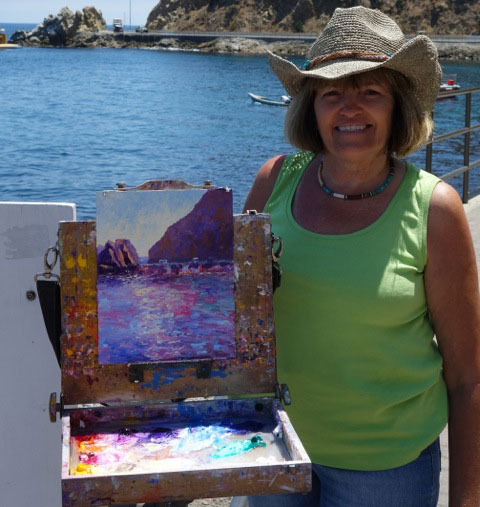 .
With the sparkling and luscious colors in her paintings, it is easy to see why she has received numerous awards and why her work is in private collections in over 15 countries.  She has written 3 books on plein air, including her newest book, "Capturing Catalina Island in Plein Air."  Terry is one of the founding members of the Plein Air Artists of Riverside, and a member of the American Impressionist Society, along with several other professional organizations.  She is represented at several galleries in California.
Her love of art started as a young girl working in ceramics with her creative mother.  Art has always been an integral part of her life.  Besides her plein air painting, Terry is well known for her expressive dog and dog show paintings.  For over 40 years, Terry has been a breeder of prize winning Afghan Hounds, which have inspired her to paint, sculpt and create jewelry items.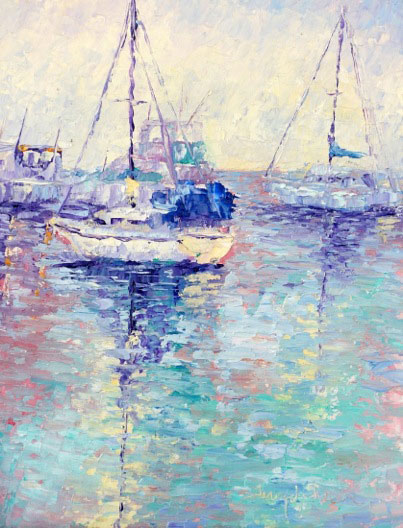 At the Tuesday evening program, Terry will share with us some of her impressive paintings, her techniques and her passion for plein air, while doing a demonstration painting.  This should be an awe-inspiring program, not to be missed.
The Tuesday evening program is free to RAA members and $3 to non-members.