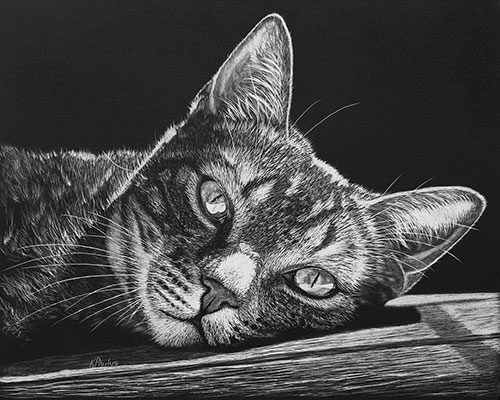 10 Sep

October Program: Scratch Art
When: Tuesday, October 30th from 7 pm – 9 pm
Cost: Free and open to the public
On October 30th 2018 from 7 pm – 9 pm the RAA will feature the artist Kathy Paulus who will be speaking about and demonstrating the wonderful world of Scratch Art. Be sure to bring your X-Acto knife for an interactive program. You will be able to bring home your very own "scratch" creation.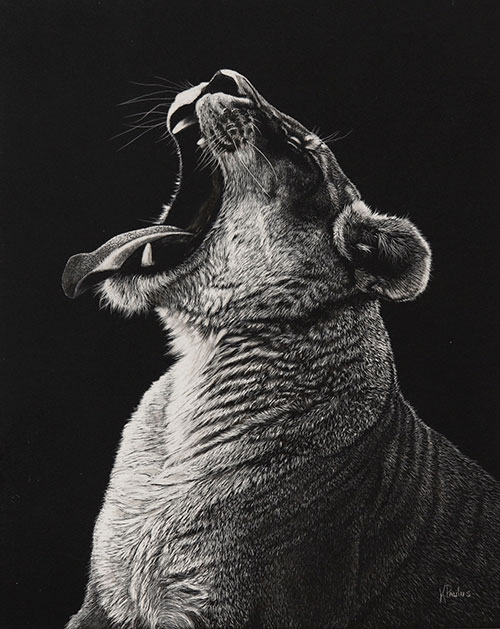 Scratch art is an exciting medium whereby the artist uses x-acto type knives to create vivid impressions from an inked board. The highlights are dramatic and fun to do.
Kathy will introduce you to a wide variety of tools and techniques to create different scratches and will describe available resources.
Kathy Paulus is a self- taught pastel artist who specializes in realistic animal and still life paintings. She also loves to explore other mediums and newest adventure is scratch art. She is a member of the International Society of Scratch Board Artists.