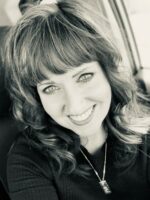 19 Apr

Natalie Richards · 4/25/23, 7-9pm · Everything to Know about Pastels

Redlands Art Association hosts guest artists to educate / entertain us on the 4th Tuesday night of each month, September through May.  Public is welcome – no charge.

" Everything You Ever Wanted To Know About Pastels" by acclaimed artist and teacher Natalie Richards, will be presented Tuesday, April 25, 2023, from 7–9 pm at the Redlands Art Association Gallery.

What are pastels? When were they first used? Do you need fixative to set the work?  These are just some of the questions Natalie Richards will be addressing in this month's program.

She will also dispel the myths about pastels, provide a discussion of the different types of pastels, surfaces that are used for the medium, and talk about how to make homemade surfaces. She will touch on several different underpainting techniques including dry, watercolor, oil, isopropyl alcohol and even Vodka!  She will demonstrate the application of pastel, have materials out for everyone to touch and try and will demonstrate the advantages of having a underpainting.  We look forward to having you for this exciting evening as we explore the medium of Pastels!!!

ABOUT THE ARTIST:   Natalie Richards is an international award-winning pastel artist and a pastel instructor here at Redlands Art Association.

Since 1996 she has worked as an Environmental Analyst/Project Manager which has given her writing and presentation skills that carry over into her success as a fabric/pastel artist and instructor today.  For example, preparing written reports for clients to comply with the California Environmental Quality Act and presenting projects before cities and counties throughout southern California, assisted her on the creative endeavor of designing hand embroidered textiles in the aesthetic of the American Arts & Crafts Movement and to write embroidery instructions for her embroidery kits, as well as the instruction plan for teaching pastels.

Richards has been a juried exhibitor at several prominent exhibitions for 15 years.  Recently, in June 2022 she took Second Place with "Murray Canyon" for Pastel Society of Southern California's 4th Annual Mark Your Mark Virtual Exhibit, and in September 2022 "Living Desert" was juried into the Pastel Society of the Southwest's 41st National Exhibit at the Tower Gallery in Grapevine, TX.  In October 2022, "I Could Do This Everyday" was selected as part of the International Association of Pastel Society's 41th Open Division, which awarded her a point toward her Master Circle recognition. In January 2121, she was the Featured Artist at Redlands Art Gallery and also received First Place in the gallery's 52th Annual juried Multi Media Mini Art Show.  Her painting, "Under a Red Sky," was selected for the 2021 purchase award for Art, For Heaven's Sake, and is a part of its permanent collection.

The program will be held at the RAA Gallery & Art Center, Tuesday, April 25, 7-9pm. 215 E. State St, downtown, Redlands. Call for more information, 909-792-8435.