07 Aug

Upcoming Program and Workshop with Rich "Pops" Lopez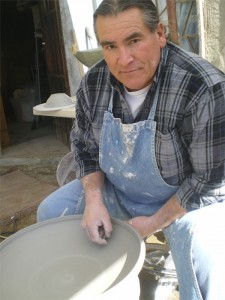 Corda Seca Tiles
Come to the program and meet the artist and watch as he explains the process. Sign-up for his workshop and learn to put your own artwork on a tile. Workshop includes two finished projects.
About the Artist
Rich is a native Californian who currently resides in Beaumont, CA where he works in his studio creating clay art. The unique expression he communicates through his art takes one on a soulful journey into Rich's artistic vision. Everyday is different and so is his art. One can see a little of Rich's soul in each piece he creates.
Rich started working with clay in 2002 and began selling his art in Palm Springs. Since then his art has been in many fine art galleries throughout the Western Unites States. Rich's unique ability to reproduce native baskets on the potter's wheel is truly amazing.
Rich's creations include: Slabwork, Potter's Wheel, Sculpture, Scraffito, and Custom High Relief Tiles.