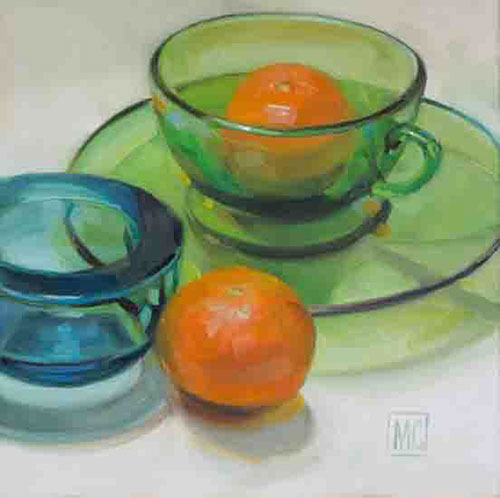 11 Apr

RAA News April 2015
Volunteer Needed!
The Board of Directors needs a volunteer to be the RAA Treasurer.  This person is a voting member of the Board and meets occasionally with the Operating Committee.
The duties are to coordinate with the Bookkeeper (Elena Pattison) and CPA (Jessie Powell) so as to be familiar with the accounting system and financial reporting.  The Board requires a financial report at meetings that occur typically every three months.  These reports are prepared by the Bookkeeper so the Treasurer only needs to be familiar with them so as to answer questions from the Board.
The Treasurer is also a co-signer for the RAA checking account at the local bank and investment accounts at Stiefel Investments.  The Treasurer chairs the Boards Finance and Investment Committee that meets once a year to review our investments with our official investment manager, Robert Heinze of Stiefel.  Those interested please contact Larry Harvill, Board Chair.
Kinetic Spring Thing Art & Music Festival
A few spots for artists are still available
The Kinetic Mind Body Wellness Center is hosting an Art & Music Festival, with Life Stream Blood Drive on Sunday, April 19th, 12:30-4:30 p.m. The Wellness Center is at 707 E. State Street, Redlands, a block up from Redlands High School.
Come see us and enjoy live music and local artists showcasing their art, see health and fitness demos, have some snacks and laughs. Those who donate will receive a 20-minute free massage.  Flyers are at the RAA gallery.
We have room for a few more artists to participate – call Cameron at 798-5536 for more information if you are interested.
Summer Art Courses at the University of Redlands, School of Continuing Studies
University of Redlands, School of Continuing Studies offers a number of art courses this summer (Summer School Art Flyer).  All courses are open enrollment – no formal application or registration process required.  Courses carry undergraduate credit, so students may apply them to a degree.  Courses are offered in Redlands or online.  To register, go to www.Redlands.edu/summer and click on Enroll Now.
For questions or more information, email info-scs@redlands.edu or (909) 748-8868.
Eric Blum,
Associate Dean, School of Continuing Studies
Art from California's INLAND EMPIRE & BEYOND
The Inland Empire Museum of Art invites you to the first exhibition of its entire collection featuring over 125 artists and more than 200 works of art.
Many prominent artists represented are from the Inland Empire: Dennis Hare, Karen Kauffman, Joanna Mersereau, Don O'Neill, Duree Waseem, R. Mike Nichols and others.
Opening Reception: Sun., April 12 from 2:30 to 5 p.m.
Exhibit from April 11 to May 3rd
Gallery Open Wed thru Sun 11 to 4 p.m.
Free parking at Gate 1 (in front of art building)
The Millard Sheets Art Center is located at 1101 West McKinley Avenue, Pomona, CA 91768  For more information visit their website or call 909-865-4161
For further information about IEMA, visit their website.
Submitted by Joanna Mersereau
Program and Workshop Coming in May: Oil Painter, Martha Cowan
Tuesday, May 26, 2015 @ 7:00 PM
Martha Cowan, a nationally recognized artist, whose beautifully designed paintings with heightened color, are in many private collections.  She will be the guest artist at the May, Tuesday evening program, titled,  Paint What You See, and Less.   During the program, she will demonstrate painting a small still life from life, as she talks about how to design a painting, the use of brushes, colors, and so much more.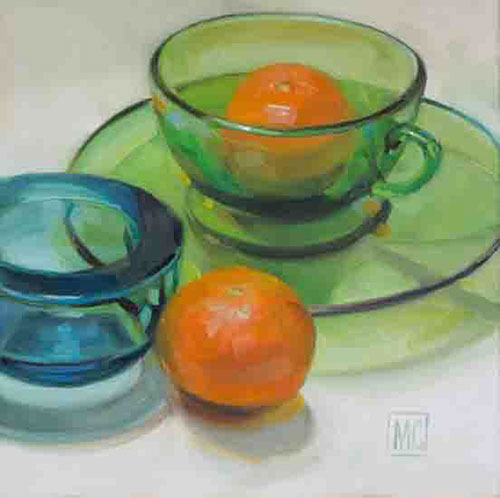 Her program will be followed by a workshop:
Paint What You See, and Less
Saturday, May 30 from 9:30 – 3:30
During the workshop, she will emphasize how to design a painting and how to know when to wipe off a bad drawing.  Each participant should go home with at least one painting.
Mark your calendar now for these upcoming events!
Hangar 24 AirFest is an RAA Fundraiser too!
Hangar 24 Brewery will donate $2 to RAA for every ticket sold to Hangar 24 AirFest ticket through this weblink. Or, if you go to the Hangar Air Fest link and type in promo code RAA we will also receive the $2 / general admission ticket. If you spring for the VIP ticket, we receive $25 to the gallery per ticket! Through April 24. So, celebrate May and…think of Us! May 16th 12 PM to 10 PM. Calll Dylan at Hangar 24 Chairities for more info (760) 780-2462.
Yucaipa Gallery Show April 21-25
Ravens Nest Gallery in Yucaipa is inviting artists to enter their juried multi media art show for the month of May 2015.  Drop off art at their gallery between April 21st and 25th, 10am-6pm.  22"x26" max size including frame or base. Fees: $20 1pc, $35 2pcs, $45 3pcs.  30% commission on sales.  Ravens Nest Gallery, 35153 Yucaipa Blvd, Yucaipa.  Contact Alycia Wheeler, 909-747-7765.
San Bernardino Art & Music Festival April 13 deadline
May 13 is the Arts & Music Festival at Cal State San Bernardino!
Part of the festival is a juried art fair for visual artists.  You are all invited to submit your artwork for consideration.  The submission process is online; the deadline is April 13; it is free to submit, $40 participation fee, if accepted.
The focus of the art fair is to provide a venue for established, as well as, emerging artists where their artwork will get a lot of exposure.
https://amf.csusb.edu/art/AMFArtFair.htm.   If you still have questions, call Paige Taylor, 909-537-7783.